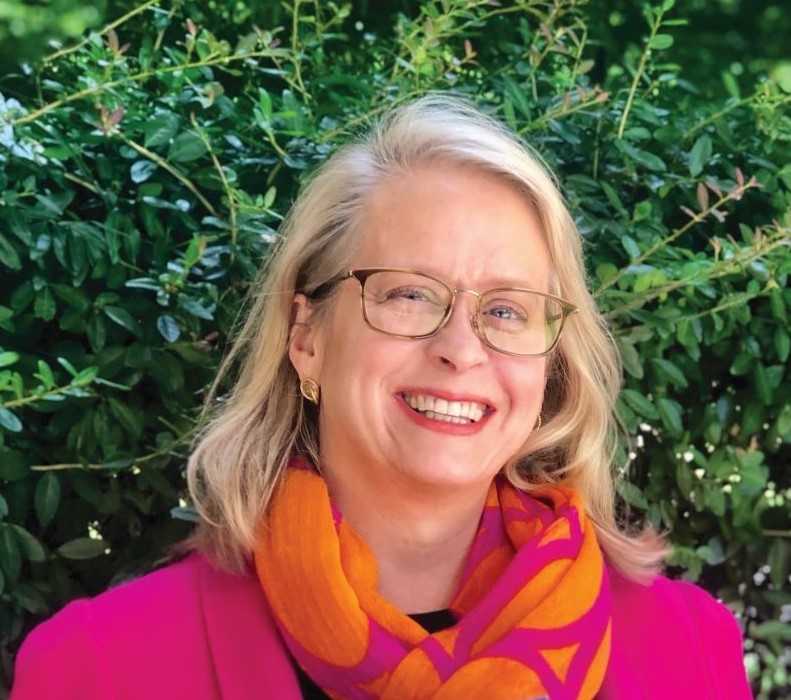 Jo Watson Hackl, Founder
@johackl
My name is Jo, and I'm a writer, a corporate attorney, and an outdoor enthusiast. I created Outdoorosity as a free resource of inspiration and information about the outdoors. Spending time outside has such a huge impact on my life that I want to help busy professionals, students, and families get outside more often.
I grew up just outside a ghost town in the middle of the Mississippi piney woods where storytelling is a major form of entertainment. This tradition inspired in me a passion for writing and for connecting with nature. I spent my childhood inventing characters, roaming the woods, and picking way more than my share of butter beans.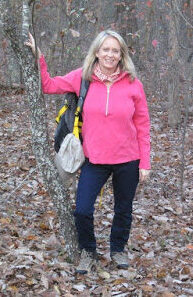 Now I live with my chef husband and three children on the side of a mountain, where I write every day, take as many photographs as I can, and raise fruits, vegetables, flowers, and many, many weeds. My middle grade novel, Smack Dab in the Middle of Maybe, was released in July, 2018 from Random House Children's Books.
More About Me:
I graduated from Millsaps College and Yale Law School. I'm a lawyer with Wyche, PA., whose lawyers have worked to preserve over 100,000 acres of land for future generations. To build my skills in wilderness self-reliance, I studied with the generous and knowledgeable Alex Garcia of Earthskills, LLC.
Meet my team!
Samantha Bell, Writer, Communications and Social Media Manager
Samantha is a children's writer and illustrator, art teacher, and homeschooling parent. She's the author of more than 100 nonfiction books for children. Her books cover all kinds of outdoor topics from endangered wildlife to building a solar cooker to surviving in the wilderness. Her favorite days are those she spends outdoors. You can find her online at www.SamanthaSBell.com.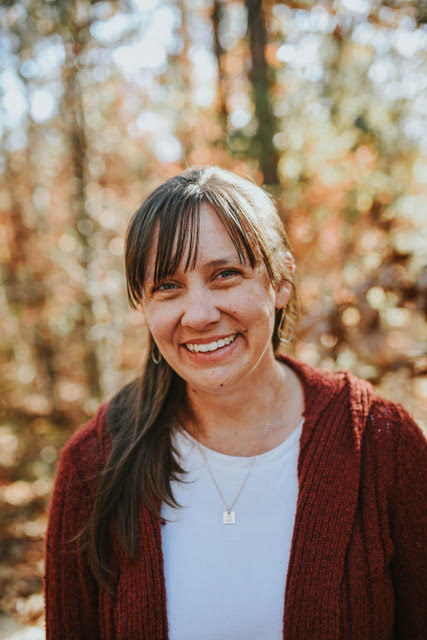 K. Allison Brannon, Guest Contributor
K. Allison Brannon is a pastor's wife, homeschooling mom to five, and a writer. She is a firm believer that "Go play outside" are words kids need to hear every day. She writes and edits Bible studies and she is about to publish her first novel. In her free time, she loves to read, spend time with her people, and be outside in the woods, by a lake, or just on her back deck. You can find her at kallisonbrannon.com, or follow her on instagram at @kallisonbrannon.

Kelly Byers, Guest Contributor
By day, Kelly is the Community Engagement Specialist at Roper Mountain Science Center, where the mission is to ignite the natural curiosity of all learners to explore and shape their world. She enjoys getting out in the community and sharing success stories, helping people connect to their passions, and raising funds for impactful, innovative projects. Kelly also contributes to local publications, including the Travelers Rest Tribune and edible Upcountry. Meaningful community involvement is incredibly important to Kelly. She serves on many local boards and committees as well as City Council of Travelers Rest, South Carolina.
Growing up, Kelly's mother encouraged her to join 4H or FFA. Prior to her senior year of college, Kelly had the opportunity to volunteer on a farm in Japan. After the first day spent barefoot in a rice paddy, Kelly's world changed. When she returned to college she co-founded a community garden and then earned a Masters in Agricultural Leadership at the University of Georgia, where she focused on the psycho-social benefits of gardening. (Photo by Heather Cirincione Photography)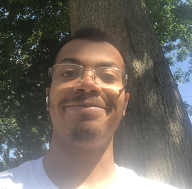 Trey Clark, III, Writer and Intern
Trey Clark is an English & Creative Writing Major at Millsap College, class of 2023. Growing up in Memphis, TN, a lot of Trey's time was spent either writing in a journal or watching animals roam his backyard. Enraptured by the wildlife and trees near his house, Trey was inspired to replicate that spark of wonder and now pursues that goal by writing a novel.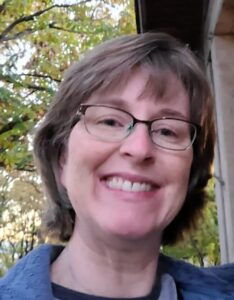 Ellen Cowell, Guest Contributor
Ellen is a community-minded professional and librarian living in the Blue Ridge Mountains of southwest Virginia. At work, she enjoys research, organization, and helping community members and colleagues meet their informational needs. At home, she enjoys spending time with her husband, reading, walking her two basset hounds, hiking, and her latest pursuit: kayaking.
Laura Dame, Guest Contributor
Laura has a B.A. in English from Furman University. Her poetry and prose have appeared in The Rhapsodist and The Echo. She loves observing the natural world and reveling in the variations of the weather.
Suzanna Greer, Guest Contributor
Suzanna grew up calling the foothills of the Blue Ridge Mountains home. Hours spent outside honed her eye for detail and her appreciation for the natural world. She now works professionally as an educator, administrator and teacher trainer at Camperdown Academy. As a Fellow of the Academy of Orton-Gillingham Practitioners and Educators, she trains educators to teach dyslexic students to read and write.
During the school year, hiking and gardening are two of her favorite ways to relax. She is delighted that her yard blooms from March to October so that she can indulge in arranging fresh-cut flowers for her home and office. In the summer, you will find her on the beach wiggling her feet in the sand in hopes of finding tiny rainbow-colored coquina clams.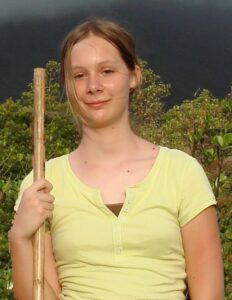 Abby Hackl, Research and Photography Editor
Abby is a graduate of Emory University with a degree in Neuroscience and Behavioral Biology. She loves exploring the natural world and has trained extensively in outdoor self-reliance skills. She also enjoys collecting and curating research about the mounting body of evidence about the physical and mental benefits of exposure to the natural world.
Nicole Hoffmann, Intern
Nicole is a Health Sciences Major at Furman University and is scheduled to graduate in the spring of 2022. Growing up in Virginia Beach, Virginia, Nicole has spent much of her life enjoying and exploring the beaches and wildlife of the Tidewater area. At school, she has grown to love backpacking, hiking, and biking the mountains of upstate South Carolina. Nicole is also an avid member of the Furman University Outdoors Club and races with the Furman Triathlon Club. Last May, she studied abroad in China, investigating the Environmental challenges faced by the highly populated nation. This summer, she is interning with a private psychology practice in Greenville and is excited to share with readers the psychological and health benefits of incorporating Mother Nature into everyday life as well as her personal experiences and ideas of how to do so.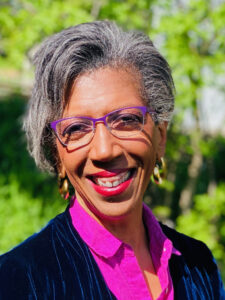 Stacey Parkins Millett, Guest Contributor
Stacey Parkins Millet retired from a full-time career in philanthropy, health equity, and community development. Now she writes creative fiction and nonfiction in multiple genres. She and her husband spend time living between New York City and western North Carolina. Stacey is an accomplished runner who has completed 60 marathons in rural and urban settings.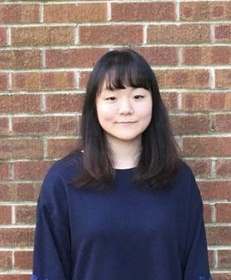 Yuko Nogawa, Intern
Yuko is a Government & Politics Major at Millsaps College, class of 2023. Born in Japan and raised in Taiwan, she grew up in a big city close to both mountains and the ocean, and enjoyed all three thoroughly. At Millsaps, she is a member of the Mock Trial team and editor at the student newspaper.
Jessica Pate, Guest Contributor
Jessica has B.A. degrees in Communication Studies and Sociology from Furman University. She has previously done communications work for Athletes for Africa, Loaves & Fishes Greenville, and American Leprosy Missions. She also blogs for Greenville PULSE, a young professionals group. You can read more of Jessica's thoughts on her personal blog.
Jessica is a former division 1 cross country and track runner. She has many outdoor-loving friends and family including a grandfather that completed the Appalachian trail and a brother who is a sponsored wakeskater. She once accidentally encountered a grizzly mother with cubs at Glacier National Park, and she enjoyed many crazy animals adventures while studying abroad in Botswana. Her favorite things to do outdoors are run, hike, bike, smell flowers, outrig, and capture beautiful scenery with her camera.
Leigh Ann Powers, Guest Contributor
Leigh Ann is a Public Relations Associate with Duke Energy. She has a passion for learning about people, specifically their experiences and what motivates them. Leigh Ann loves crafts, food, and her dog, Bella. If you are looking and can't find her, she is probably lost in a daydream. And because no one is willing to take credit for what comes out of her mouth, all thoughts and statements are her own.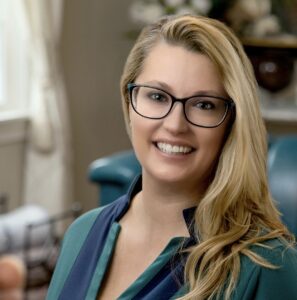 Naomi Shibles, Guest Contributer
Raised on St. Croix, Naomi Shibles began her career as a newspaper reporter and went on to be an editor in New York City before starting her family. She is a member of SCBWI, the Authors Guild, and Pen Parentis. Her work is forthcoming in 42 Stories Anthology's Book of 42. She lives in Charlotte.
Irena Tervo, Guest Contributor
Irena lives in Greenville, South Carolina, and loves to explore the countless outdoor venues Greenville offers. Her articles and stories have been published in magazines, journals and newspapers around the country. Irena won the 2014 Hub City Prize in nonfiction and is Editor of The Petigru Review. Wilderness, her contemporary YA novel, was a short listed finalist in the 2014 William Faulkner Literary Competition.