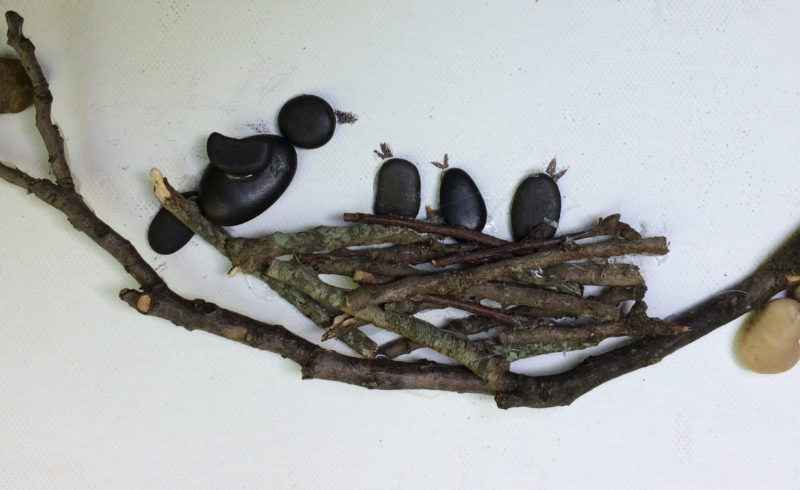 Time to get crafty! Creating pebble art is a fun activity for the whole family.
What you'll need
Canvas
Pebbles (Dollar Tree has them!)
Twigs
Hot glue gun
Permanent markers (optional)
To Create Your Artwork
Decide on your composition by placing the pebbles and twigs on the canvas. You can find lots of ideas on Pinterest.
Hot glue each item one at a time. If kids are participating, make sure they are using a low-temp glue gun.
You can use a permanent marker to add fine lines to your artwork or write a phrase or quote.
Display your art!