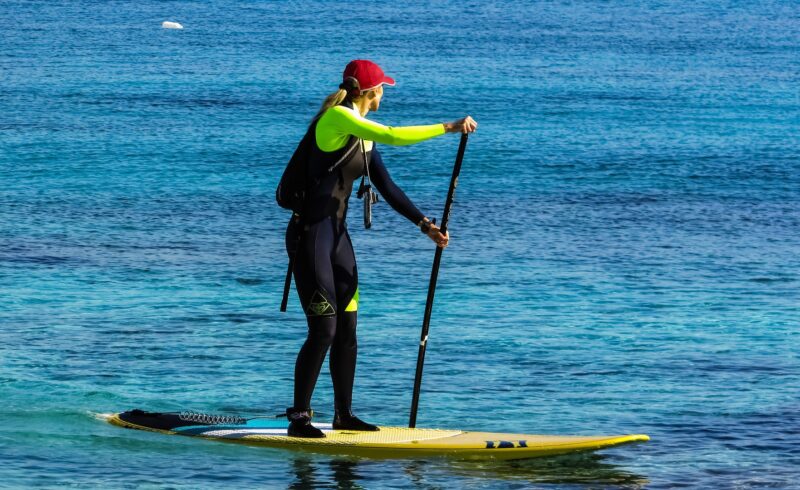 What's up? Wassup? In this case SUP is neither of those things, it's stand-up paddleboarding. The sport has been gaining popularity recently as a fun way to get outside and get fit. Stand-up paddleboarding is easy to pick up and offers many health benefits. While it may look hard to master at first, it's not just for the athletically gifted. All that's required is balance and the ability to get into a good stroke rhythm.
Health Benefits
Not only is stand-up paddleboarding a fun way to get outside, but it is also a great workout. The sport originated in Hawaii and is an offshoot of surfing. Trying to stand upright on the board requires focusing on balance, which engages the core muscles. Paddling engages arm and back muscles. SUP provides you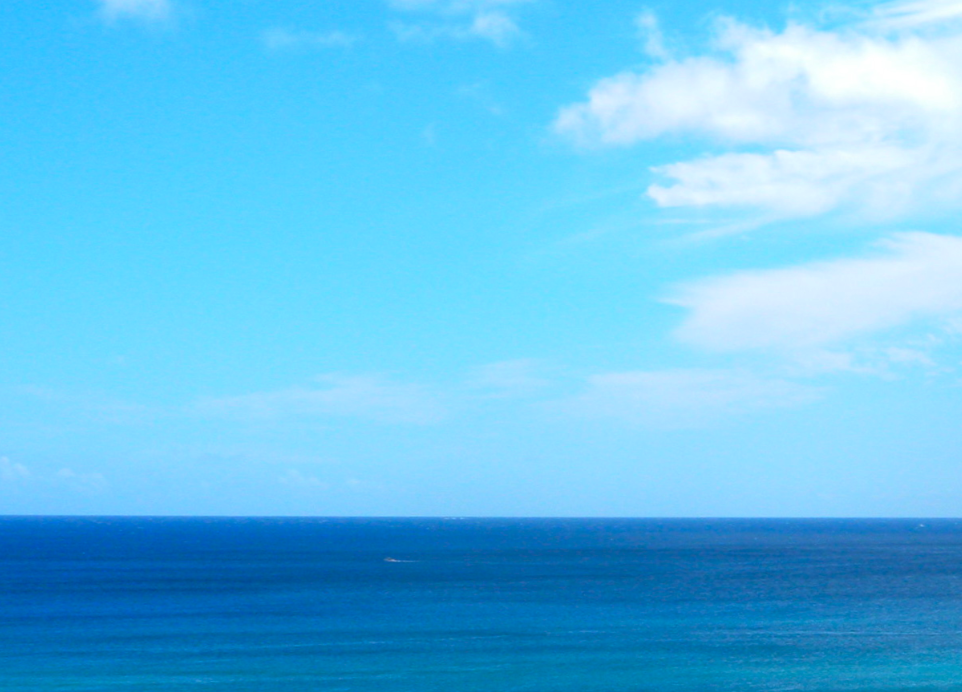 with a full body workout, making it a popular cross-training exercise.
Choosing The Right Board For You
There are several options when it comes to stand up paddle boards. The classic boards resemble a slightly wider longboard that you would use for surfing. Stand-up paddleboards differ from surf boards in that they do not have an attached ankle strap, are wider for more stability and often have a patch of grooved rubber near the middle to help with traction. An alternative to the traditional boards are stand-up paddleboards that can also be used as kayaks. The dual purpose boards tend to be a little lighter and have more substantial rudders. These boards look like normal sit on top kayaks with two modifications: an area for the rider to stand up and removable seatbacks that can be unclipped when the board is not being used as a kayak. The boards also have a clip on the side to hold whichever paddle is not being used.
The size of the board you buy will be determined by your weight and level of experience. Retailer website can provide information about the type of stand-up paddleboard that will work best for you. For example, REI provides details on different types of boards as well as the types of fins are on each board. It also includes information about the various types of board constructions including fiberglass, inflatable and soft top.
Many outdoor and adventure companies rent stand-up paddleboards so you can try out the different types and pick the one you like best.
Stand-Up Paddleboard Gear
Another great aspect of SUP is that very little equipment is required to get you out on the water. In addition to the board, you will also need the paddle. Stand up paddleboard paddles have a long shaft with a t-handle style grip. It is recommended that you purchase a paddle that is six to eight inches taller than you.
As far as clothing goes, all you need is weather-appropriate gear. Most riders prefer to wear a bathing suit with board shorts and a rash guard in warmer weather and a short wetsuit in cooler weather. You can really wear whatever you want as long as you don't mind getting it wet if you lose your balance. It is also recommended that you wear a life jacket. You should check the safety regulations for where you are paddle boarding as many lakes have lake patrol that requires life jackets for anyone participating in a water sport.
Technique
The web is full of information about stand-up paddleboarding techniques including step-by-step videos. For example, see REI and Isle Surfboards. The basic idea is that you want to start out kneeling on the board until you feel comfortable and balanced. Once you get up the courage to stand up on the board, you want to stand near the center of the board with your feet hip- width apart. It is important to keep your toes pointed forward and to keep your gaze on the horizon so you don't lose your balance. You should also be sure to keep your back straight and knees slightly bent to keep them from locking.
When it comes to paddling technique, you can think of your paddle as a big canoe paddle. You want to keep one hand on the t-handle and one hand on the shaft making sure to keep your arms straight when you stroke alternating the sides of your stroke. Engage your core to keep yourself stable and to get a great workout.
I always look forward to using my kayak/stand-up paddleboard. It's my favorite way to explore the nearby lake and get in some exercise too. Have fun with it and let your stand up paddle board take you to some new places. Whether it's the ocean, the lake or the river get out there and explore some uncharted territory!
More Resources
-Choosing your board: Eastern Mountain Sports
-Rentals near Greenville, SC: One With The Ride
Article by Lindsey Johnston.
Image by Dimitris Vetsikas