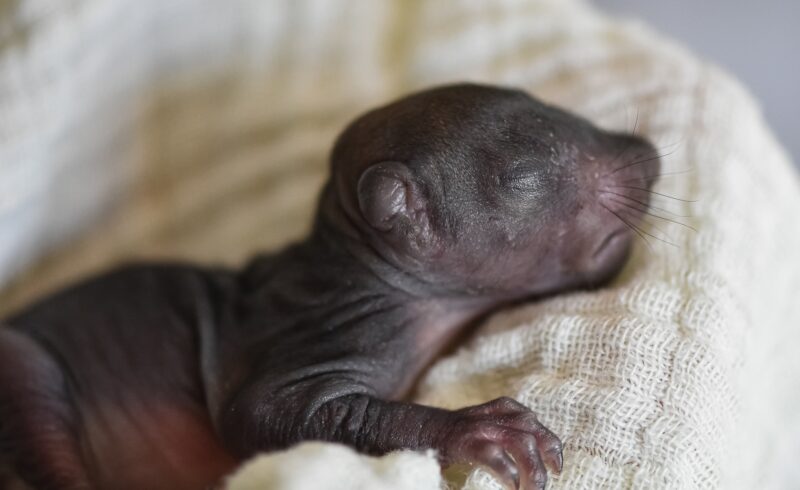 When I see a small animal that seems to be in distress, my first reaction is to catch it, take it in, and try to help it. But over the years, I've learned that's not always the best thing to do.
When I was about 10 years old, I came across three baby squirrels at the base of a huge pine tree. They were pink and hairless, and their eyes were still closed. One had died, but I scooped up the other two and took them inside. We set up a small box for them and began feeding them with a medicine dropper around the clock. It was a lot of hard work, and only one of them survived. When he was big enough, we let him go outside.
A similar situation occurred when I was in college. I was walking with my roommate across campus when we came upon a pink, hairless, baby squirrel at the base of a tree. I talked her into taking it back to our room with us to try to save it. But after a couple of days, the little squirrel died.
Fast forward a few more years, and I was home from college for the summer. We were eating supper on our screened porch, and there was a strong wind blowing. Suddenly, a huge pile of leaves fell from the tree right outside. I knew what had happened; the wind had blown down a squirrel nest. I saw my sister's dog heading towards the tree, so I jumped up and raced outside. On the ground were pink, hairless, baby squirrels. I scooped them up as fast I as I could and took them inside.
This time, though, I had a better plan. I called the wildlife rescue organization in our area (these were the pre-internet days). It was after hours, so there was just a recording, but it was enough. The recording told me just what to do.
What I learned was that squirrel mothers will rescue their own little ones. They don't mind if the babies have been handled by people. So I followed the instructions on the recording and found a small basket. I filled it with dry leaves and placed the babies inside. Then I hung the basket on a branch of the tree, the highest branch I could reach.
I went back inside and watched. Within just a few minutes, the mother squirrel was at the basket. She picked up the first baby and carried it up the tree towards the roof of the house. Then she came back for the next. She returned again and again until she had moved them all to safety.
Since then, we've rescued numerous baby birds, rabbits, a screech owl, and even an injured fawn. But now I call the people who know what to do. If you find a hurt or possibly orphaned wild animal, contact your local wildlife rescue or rehabilitation group. They can help you get those animals back where they belong.
If you find a wild animal that needs help, here are some great sites to check out:
Image by Alexandra