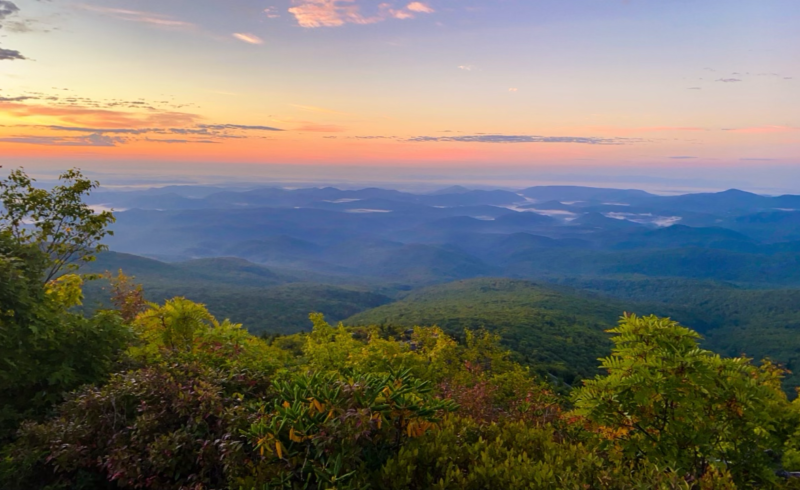 One of North Carolina's greatest attractions in the high country is Grandfather Mountain, the highest peak on the eastern portion of the Blue Ridge Mountains. Standing at nearly 6000 feet, it is located at the confluence of three counties: Avery, Caldwell and Watauga. This impressive site boasts many attractions, such as its mile-high swinging bridge, hiking trails of various difficulty, and a plethora of fascinating wildlife.
Grandfather Mountain was completely privately owned for generations, with its final proprietor being Hugh Morton. He was the one who built the famous swinging bridge in 1952. Morton passed away in 2006, and two years later the state of North Carolina bought a large portion of the mountain to create a state park—specifically the undeveloped parts of it, since some of the attractions at Grandfather Mountain did not fall in line with the state's park management policies.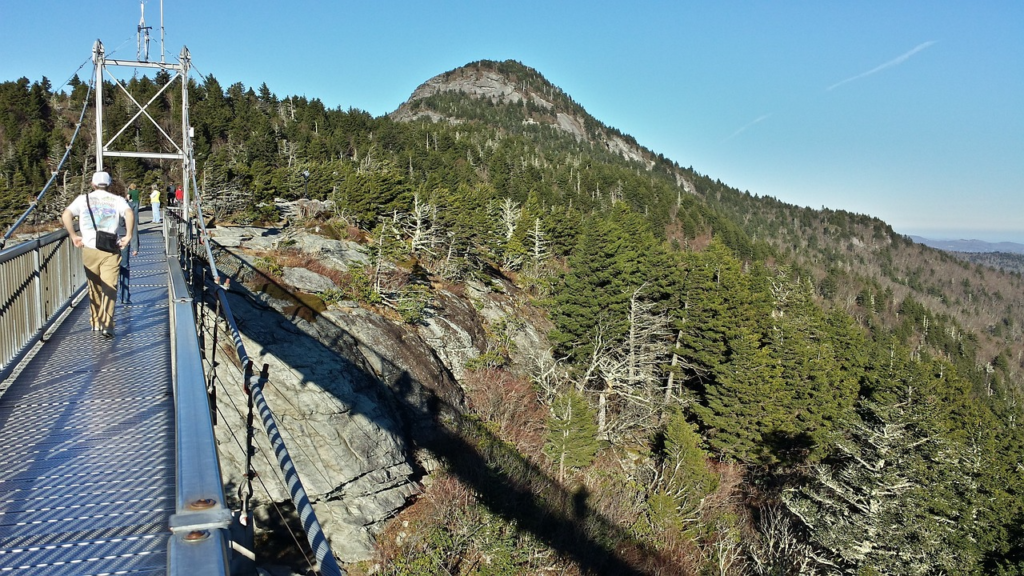 One of the most popular activities at this location is hiking. There are five trails set aside for easy-goers and younger hikers, one of them going across the swinging bridge which yields fantastic views. However, there is a sixth; the Grandfather Trail is considered their most strenuous hike for experienced mountaineers only. Sections of it require hikers to climb ladders to proceed forward, and the round trip will take 5+ hours—prepare accordingly. However, the time and risk are worth it for the beautiful views granted by multiple peaks, including Calloway Peak, which is the tallest of the entire mountain!
For the less hiking-oriented who still love nature, there is plenty left to see. Large enclosures house a multitude of animals that you probably won't run into on your everyday walks! (For some of these guys, maybe that's a blessing.) You can see river otters, elk, bald eagles, black bears, and even cougars! Special viewing areas allow for up close and personal visibility while still keeping safety a priority.
Grandfather Mountain is packed full of adventures perfect for a lone wanderer or the whole family. I can promise that one of the only things you can't find here is a dull moment. There is still much more than I have written here to explore, so take the weekend and discover everything it has to offer for yourself!