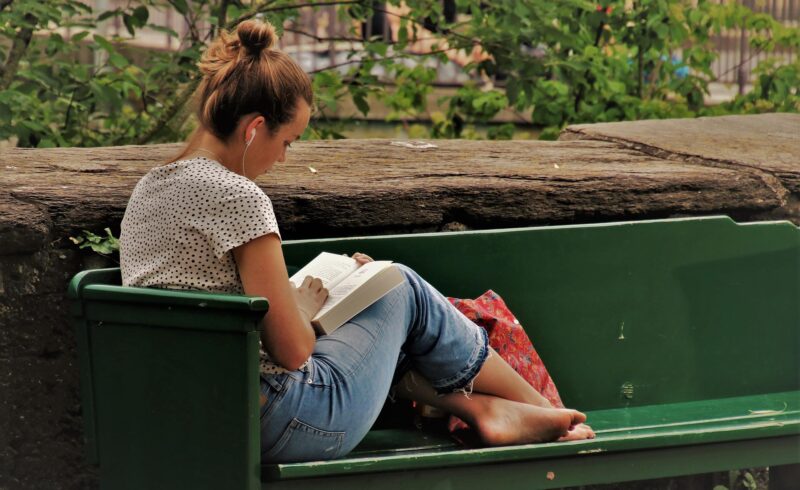 Starting a new school year is a great time to reprioritize through establishing routines. Here are some suggestions for incorporating outdoor time into your semester.
1. Walk or ride your bike to class as much as possible. You'll get some quality time outdoors, while creating space to process and digest your day.
2. Grab some food to go from your campus dining hall and have a picnic with friends.
3. Join an intramural sports team at your school.
4. Find a shady spot and do your studying outside. Studies demonstrate the health benefits of time in green space.
5. Want to get away from campus? Try an apple-picking expedition.
6. If you need to study indoors, take photos of inspiring outdoor views and display near your study space.
7. Pick a study spot by a window, and take quick breaks to appreciate a distant view. It's important to relax your eyes and body as you learn.
8. As you set up your study area, bring nature indoors with a bouquet of leaves or flowers. Check out our tips for flower arrangements.
9. Schedule a fall camping trip halfway through the semester. Mark it on your calendar and start researching plants and animals you'll find in the area.