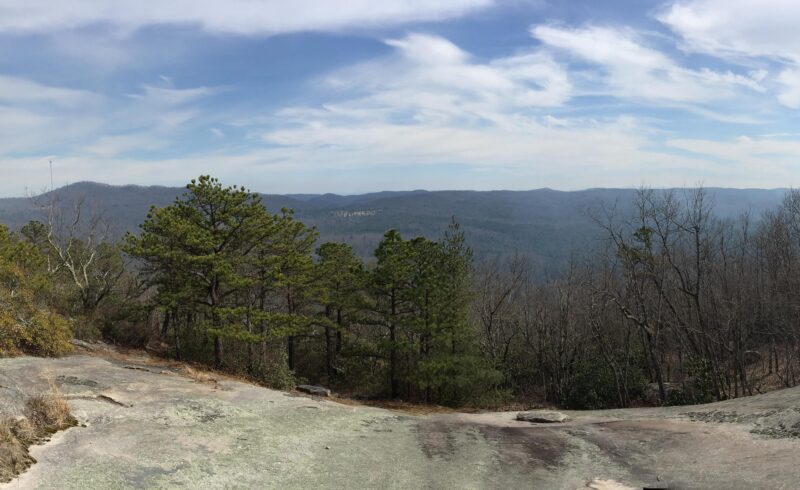 A friend and I went on a search for this hike one Saturday afternoon, and we had no idea what we were in store for. We drove around where we thought the base of the mountain was for a few hours. Finally, we hopped out of the car at a nearby farm nearby to ask what we should look for to start the trial. The owners of the farm were very kind to point us in the right direction, and we ended up in a tiny parking lot right off of a very small road that didn't look like it had seen very many visitors.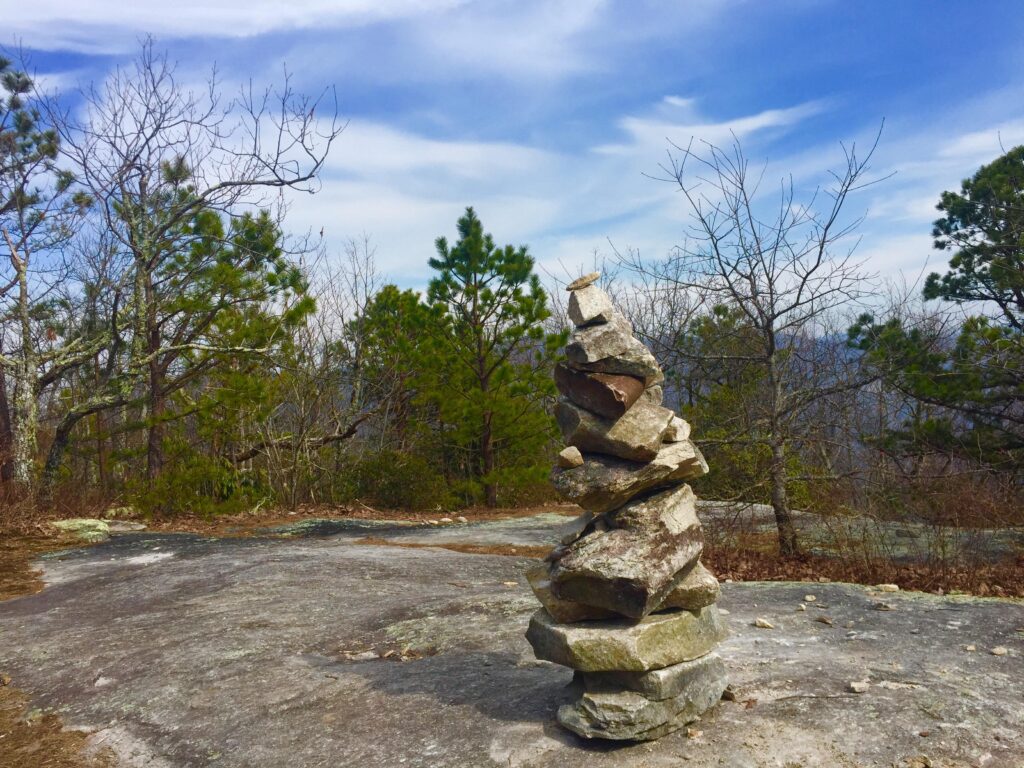 The Stone Mountain trail is particularly tricky to find, as it's little-known and poorly marked. After about 5 minutes of walking, the trail split into two different directions, which is where we finally saw a sign that read "Stone Mountain." Almost immediately, the incline increased, and we were very much out of breath. But we were so determined at this point, so we kept up the pace. When we thought we were close to the top, there was a beautiful break in the trees, and we were able to see an incredible view of the surrounding mountains.
Stone Mountain offers a beautiful view of the North Carolina mountains on a large rock outcropping. Because the trail is not well-known, we were there alone and were able to take in the peace and quiet. After admiring the view, we decided to keep going until we finally reached the top. And, wow, the top was amazing! There we had a 360° view beyond the trees growing up the sides of the mountain. The mountain really is a huge stone at the top. Proud that we had found somewhere that seemed so hidden from the world, my friend and I just looked at each other, feeling accomplished .
3042 Frank Parkway
Roaring Gap, NC 28668