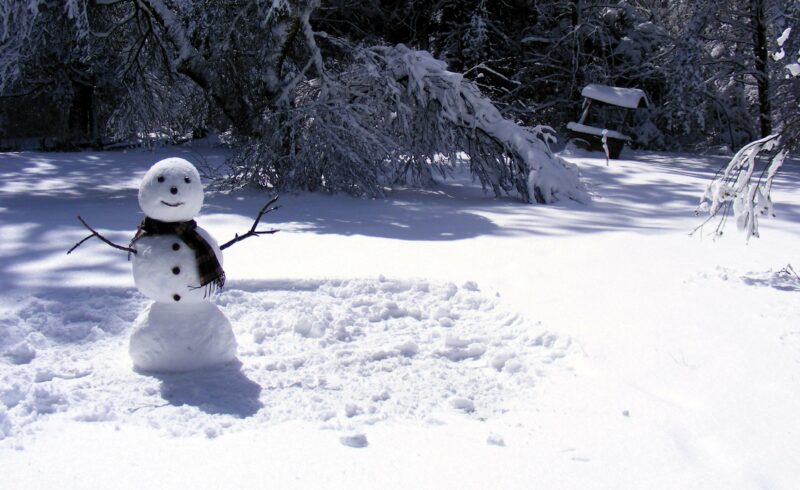 It's the first day of winter! You may be tempting to stay bundled up indoors, especially if it's snowing. But you can make the most of the season by heading outside. Here are some activities to get you started. If it's not snowing in your area yet, start making plans!
1. Go ice skating. Check nearby cities for an outdoor ice skating rink. Many places have them!
2. Build a snowman. In fact, you can make a whole snow family complete with snow pets!
3. Build a snow fort. Don't stop with a snowman! See how big of a fort you can build.
4. Have a snowball fight. After all, you have a fort!
5. Go sledding.
6. Try a new snow sport, like snow skiing or snowboarding.
7. Go snow tubing.
8. Look for animal prints.
9. Make snow angels.
10. Make snow cream.
11. Go for a snowy walk.
12. Take wintery photos.
Photo by DodgertonSkillhause