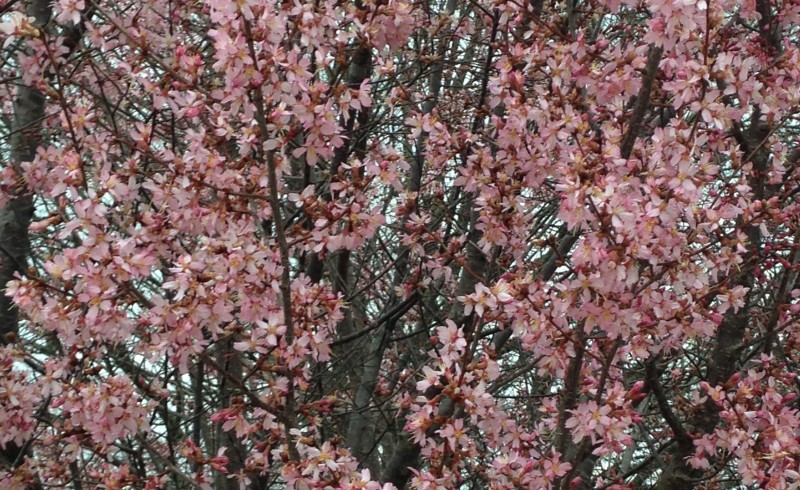 March 30th is "Take a Walk in the Park" day.  Spend an hour enjoying a lovely stroll!
Either find a fourth grader or act like one and plan your summer trips around national parks. As of this year, fourth graders get free annual passes to national parks!
Make your own spring tonic soup. (Be sure to only use edible, organic plants.)
Watch the Lyrids Meteor Shower at its peak on April 21st and 22nd: you can expect up to 20 meteors an hour! More information is available from Astronomy World.
Choose an outdoor-themed book (check out our reading list for suggestions).  Bonus: Discuss the book while sitting outdoors with a friend.
Buy heirloom fruit, enjoy it and then plant the seeds for the ultimate recycling.
Use a growing calendar to plant your seeds and seedlings at the perfect time.
Welcome bluebirds to your backyard.  The Audubon Society can tell you how.
Mother's Day is May 10.  Avoid the crowds and make time your time together memorable by treating your mother to a fresh-air picnic.
Hunt for four-leaf clovers.
Enjoy the sweetness of apricots or cherries: try them whole or in a pie.  Check out our recipe ideas.
Hunt for morels. Step 1: Learn more about them. Step 2: Pick a date and get permission from the landowner. 3. Consult a local expert on identification. Step 3: Go!
Plant summer bulbs: freesias, gladioluses and lilies are our favorites. Use this how-to from the University of Illinois.
Find a beautiful outdoor backdrop and take a photo to frame and display.
Gather some friends and try ultimate Frisbee or Frisbee golf.