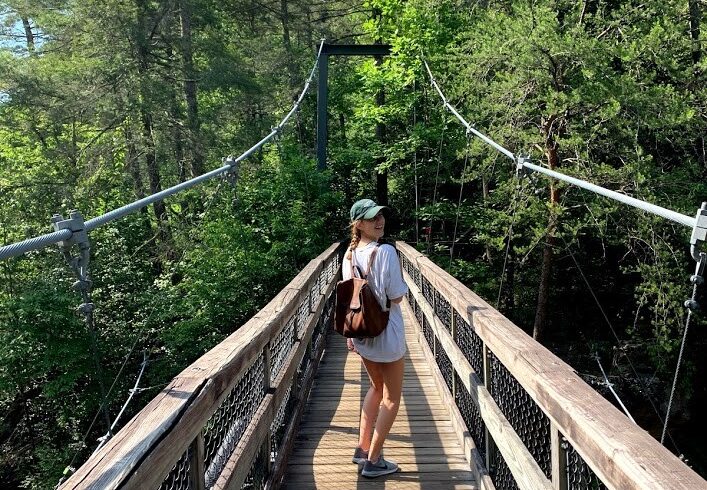 Summertime is unlike any other. As the weather heats up and the sun lingers a little longer, I find myself overflowing with excitement and anticipation about all of the outdoor fun that is soon to come. I have taken on the "dog days" in a lot of different ways and in a lot of different geographical locations over the years, but I always strive to seek out new experiences within whatever environment surrounds me. My last summer was spent primarily in Greenville, South Carolina and this upcoming summer I will mostly be in Salt Lake City, Utah. These two places could not be more different from one another, but one element of my summer will remain the same…
Having a good, old fashioned summer bucket list.
I like to think of myself as a maximizer, planner, and most certainly a Type 7 on the Enneagram. With this comes the habit of making bucket lists for any and all occasions. It is so easy to let the days get away from us. Before we know it, the leaves will be turning colors as we find ourselves in the full forces of fall. If you haven't yet jotted down a list of activities and adventures you would like to try out this summer, I would say that there is no better time to do so than now!
Getting Started
I would start out by thinking of all of the adventures in your area that you haven't yet had the chance to try. This could be anything from paddle boarding on your local lake to testing out a new outdoor game like Spikeball with your friends.
Next, I recommend downloading the AllTrails app and looking through the various hikes in your area. This is a great way to find nearby paths you may not have known about. Add anything and everything that looks exciting to your list.
I would also encourage you to get your family and friends in on the fun! See if there is any activity that they would add to the bucket list and invite them to join you in knocking off some summer adventures! In my downtown Greenville apartment last summer, my roommates and I had our bucket lists proudly displayed in the middle of our living room wall. It served as a constant reminder of all of the exciting adventures we had already gone on as well as all of the fun still to come. The best part is, a bucket list is never set in stone—if you come across more activities you'd like to try as the summer rolls on, by all means, add them! Outdoorosity will post a bucket list on the first official day of summer, June 20. The list can give you even more ideas.
An Upstate, SC Bucket List
Although I cannot speak on many areas beyond the upstate Carolinas, I would love to share with you my personal favorites around Greenville. After a summer and three years in school at Furman, I have discovered many hikes and spots that I highly recommend checking out if you are ever in or passing through the area:
Brasstown Waterfall Series – This is a short and easy 0.6-mile out and back trail that will leave you speechless from the waterfalls and rock walls that surround you. You will feel as if you are in your own little world as the spectacular scenery enthralls you. Swimsuits are a must on a hot day.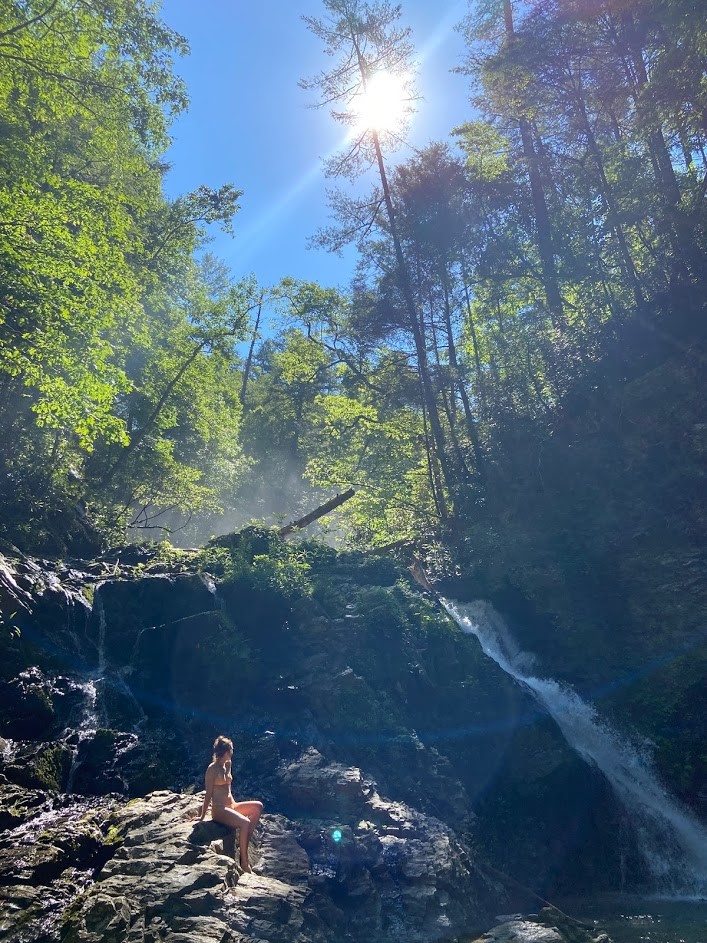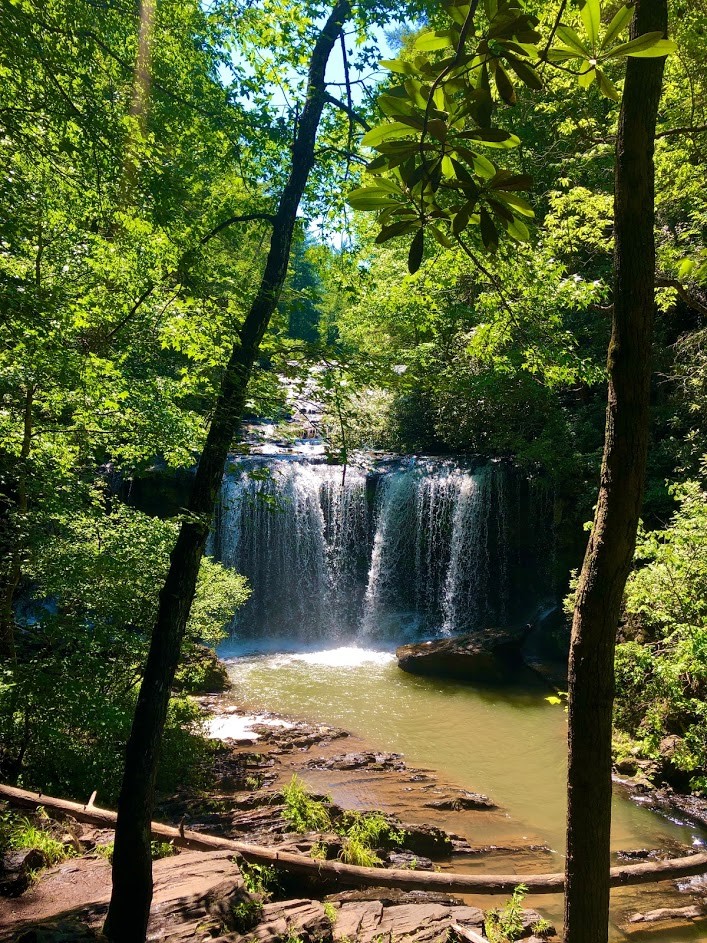 Lee Falls Trail – This trail might be Oconee State Park's best kept secret. A fairly easy out and back 2.9-mile path takes you to a magnificent misty waterfall. The experience offers lots of yellow butterflies and streams. I definitely recommend wearing waterproof sandals.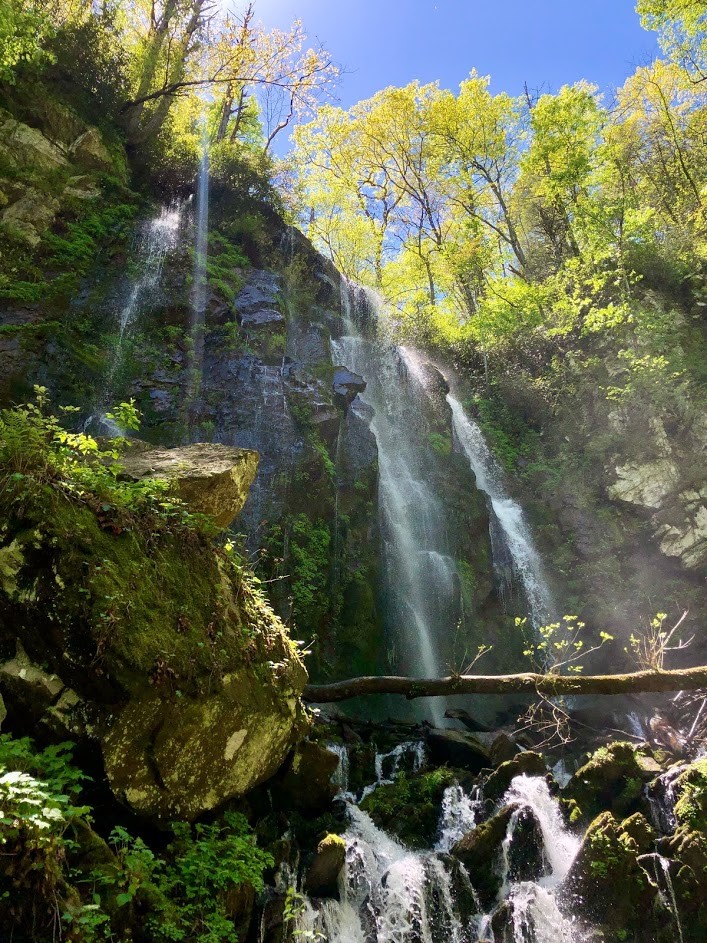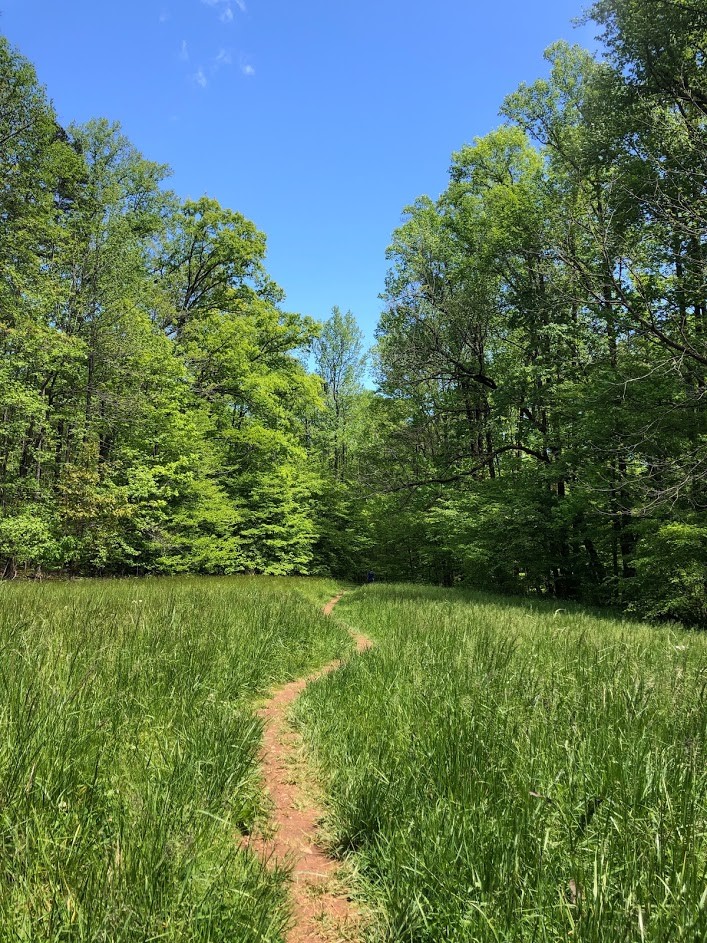 Max Patch Mountain – This is perhaps a little more well-known, but there could not be a better camp site for a summer night. The peak offers beautiful panoramic views of the mountains and this walk-up grassy plain provides the optimal spectacle for a clear sunset and sunrise. Last summer, we also saw a baby black bear on the road up!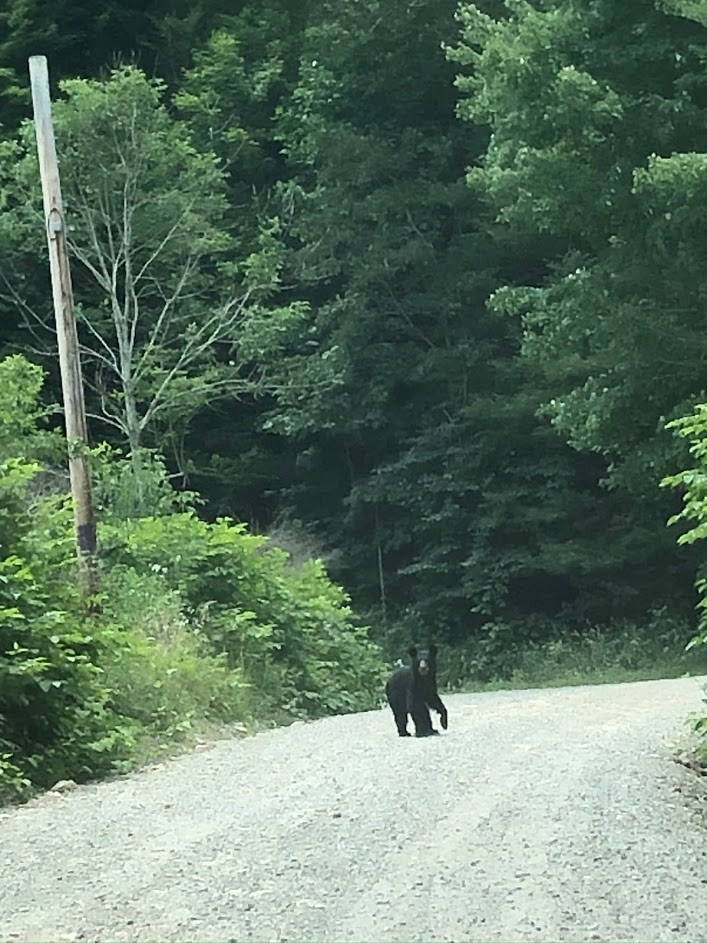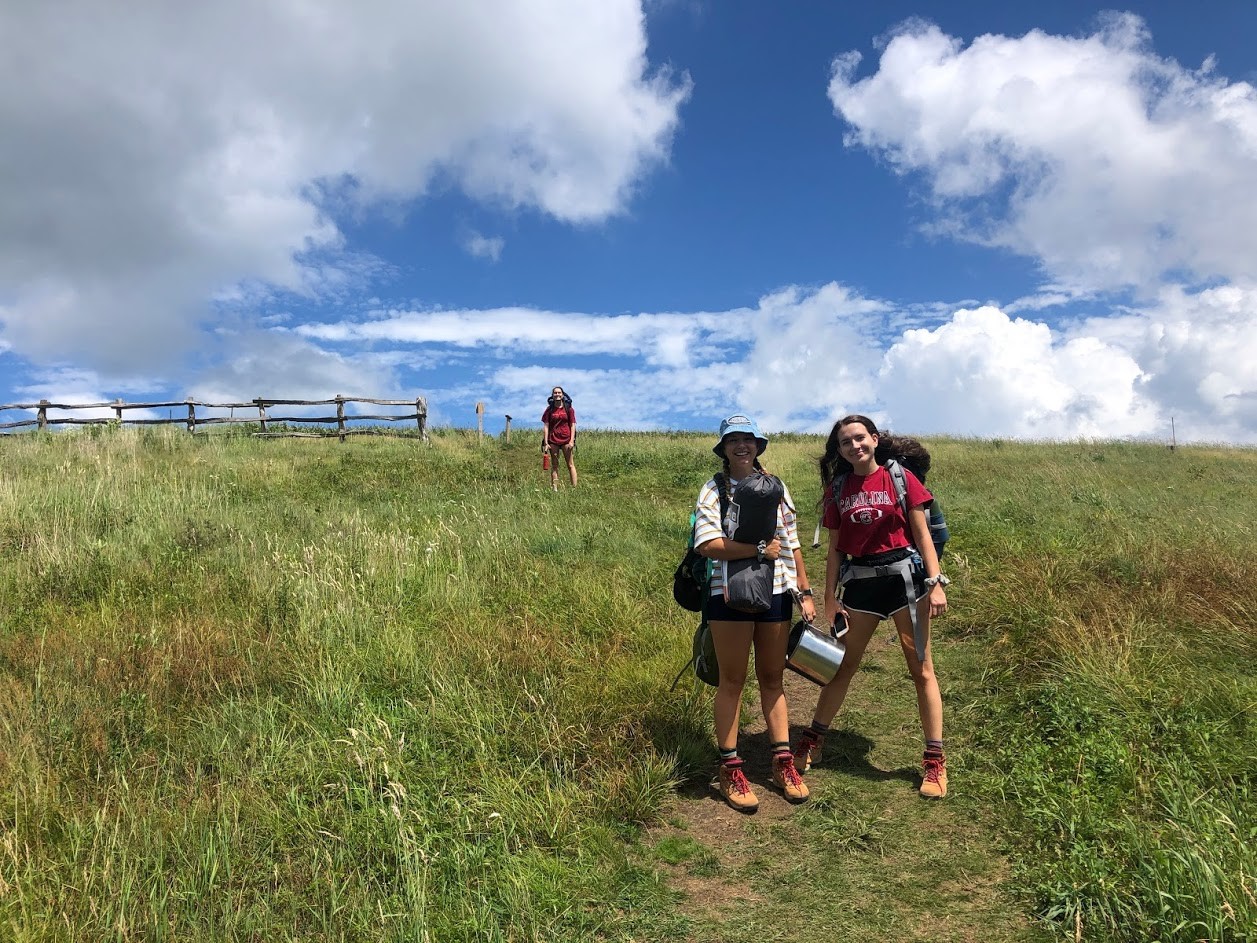 Hawksbill Mountain Trail – Located in the Pisgah National Forest, this 2.2-mile trail takes you up to the top of the mountain with a view of the whole valley. The trail provides nice shade on the way up and the perfect summit at which to sit down and journal. If you're lucky, you will see an Air Force jet cutting through the canyon below.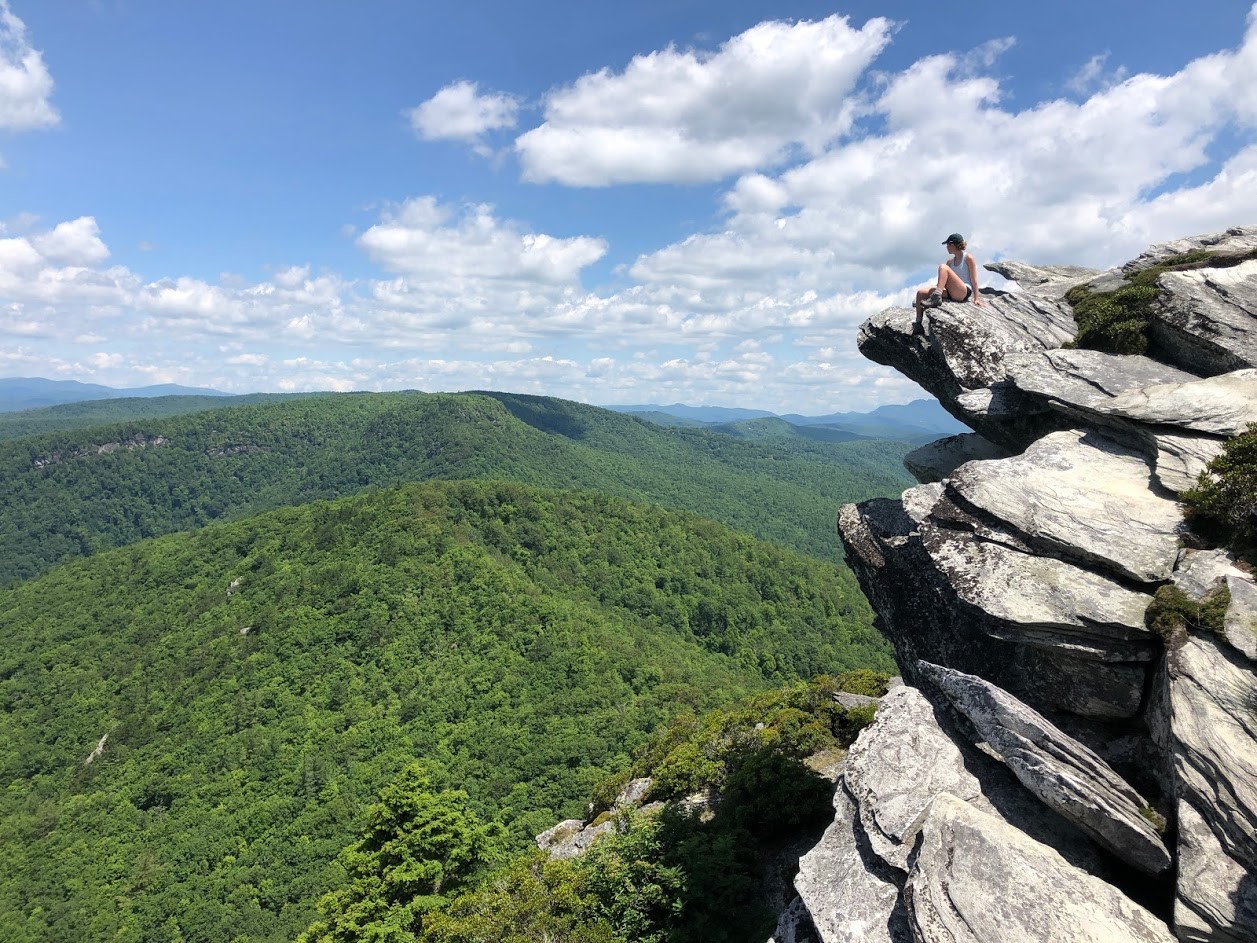 Tallulah Gorge and Cascade Falls – A little touristy and full of stairs, but this spot provides a fun suspension bridge that takes you up and over the gorge. Try to go as early as possible to beat the crowds and the summer heat.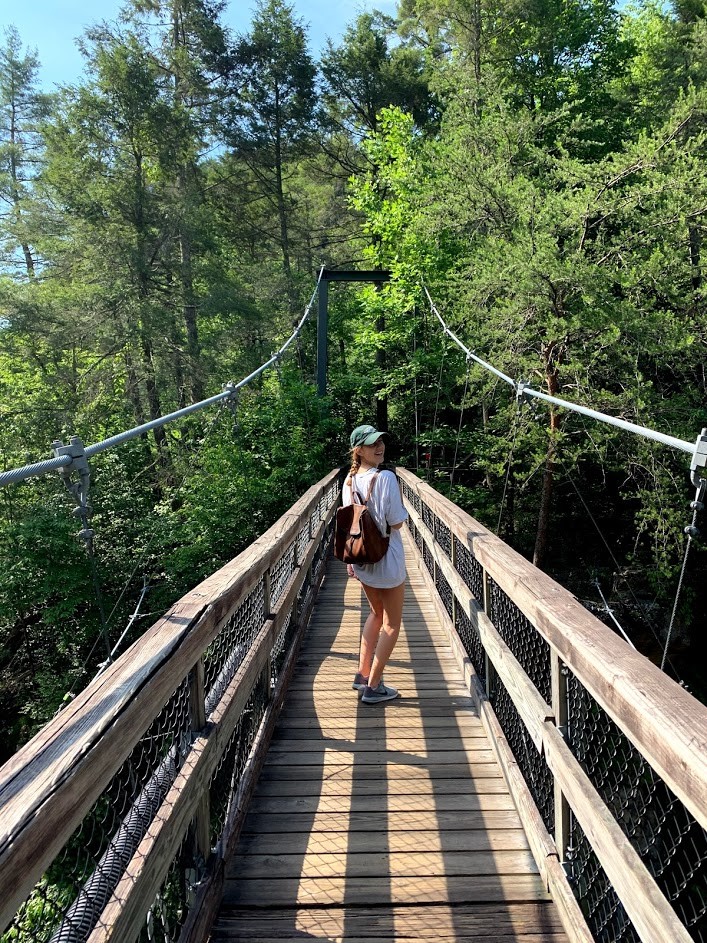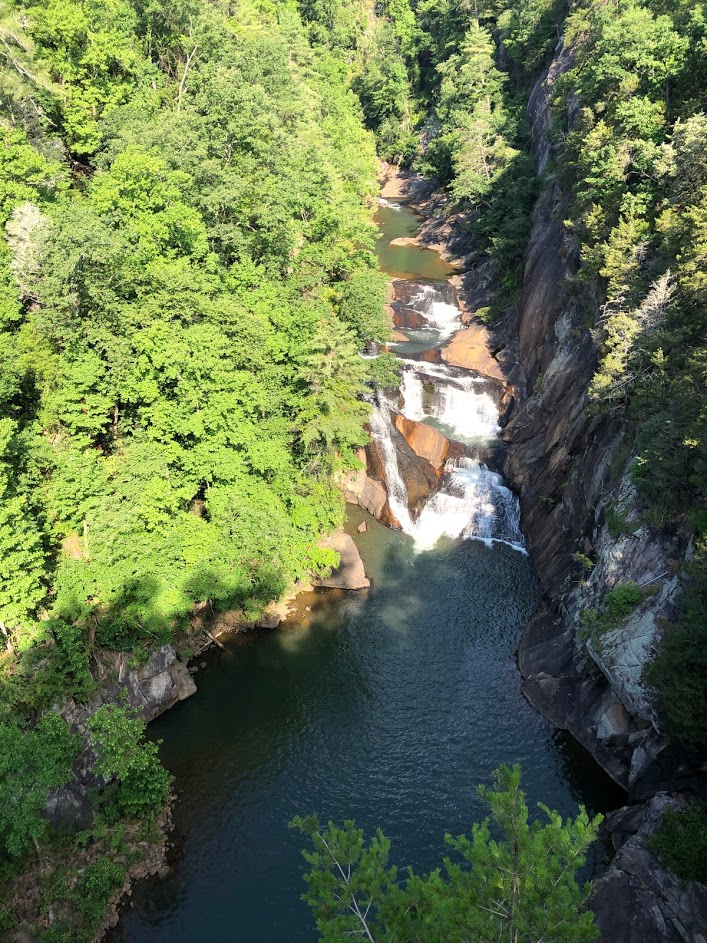 Cleveland Park – I have never had a bad time taking a casual stroll through the park. The park is easily accessible via the Swamp Rabbit Trail and is full of summer flowers to brighten your day.
And on that note, I wish everyone a wonderful, exploration-filled summer! I hope that you get out and get active! See you on the trails!?.
***All pictures are my own.***