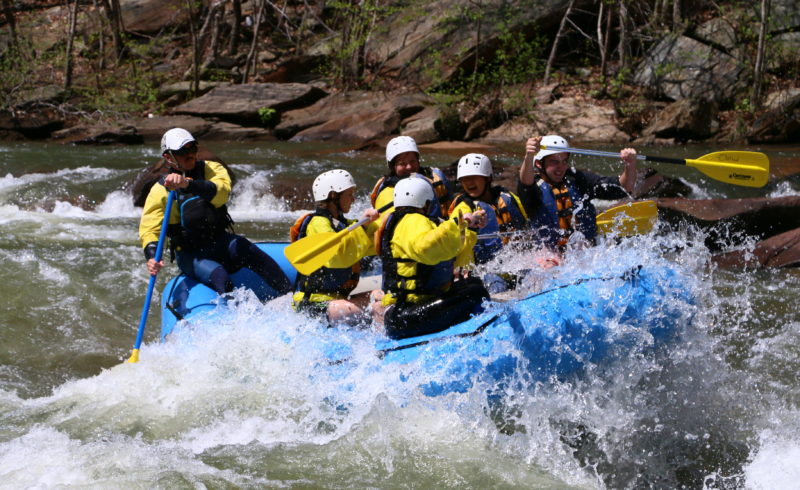 Temperatures are starting to rise, but there are lots of fun ways to spend time outdoors and still beat the heat. Try some of these water activities to stay cool when it's hot outside.
Go swimming. Check around to find the swimming spots are near you. Besides a pool, some other places to consider are a lake at a state park or a swimming hole at a river. Swimming in nature is even more relaxing.
Headed to the pool? Try water aerobics, or water volleyball.
Try a new watersport. Some ideas include waterskiing, jetskiing, kneeboarding, or wakeboarding.
Get paddling! Go canoeing, kayaking, or paddleboarding on a river through the wilderness or even through some major cities.
Float down a lazy river. There's a reason why the tube ride at a waterpark is called a "lazy river" – tubing is a peaceful and relaxing activity for all ages. Try the real thing by floating with the current down a river or large stream. Look for tubing companies near you — for a small fee, they provide the tubes and transportation along the river.
You don't have to go to a waterpark to go sliding, either. Some areas have natural rock slides that are open to the public. Sliding Rock near Asheville, North Carolina is one of our favorites.
Take on the rapids. Join a group and strap on your safety gear to go white water rafting.
Hit the waves. At the beach, try surfing, windsurfing, kitesurfing, skim boarding, or body boarding.
Go snorkeling. Take a waterproof camera along to get capture those amazing sights underwater.
Ready for a challenge? Canyoning may be the adventure for you as you descend into a canyon following the flow of water.
How are you staying cool this summer?