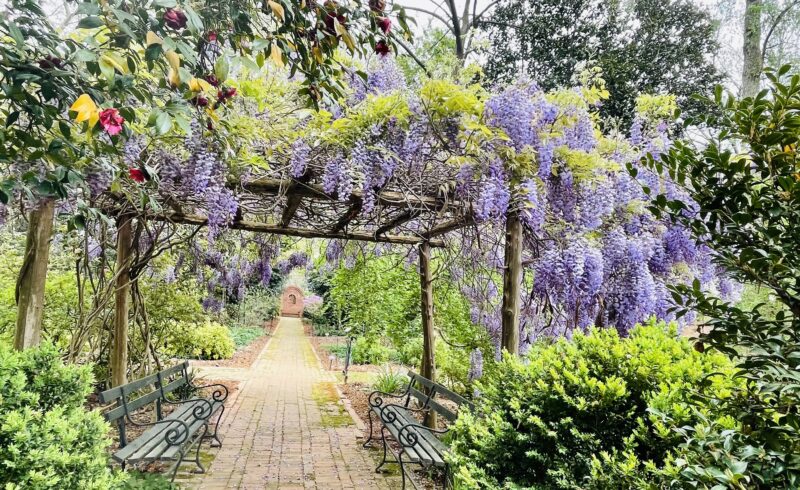 What happens when a dedication to the natural world is right in your own backyard? For my family, we didn't have to look any further than Wing Haven Garden and Bird Sanctuary in Charlotte, N.C. Education, stewardship, sharing, and opportunities for getting together as a community are steeped in Wing Haven's roots.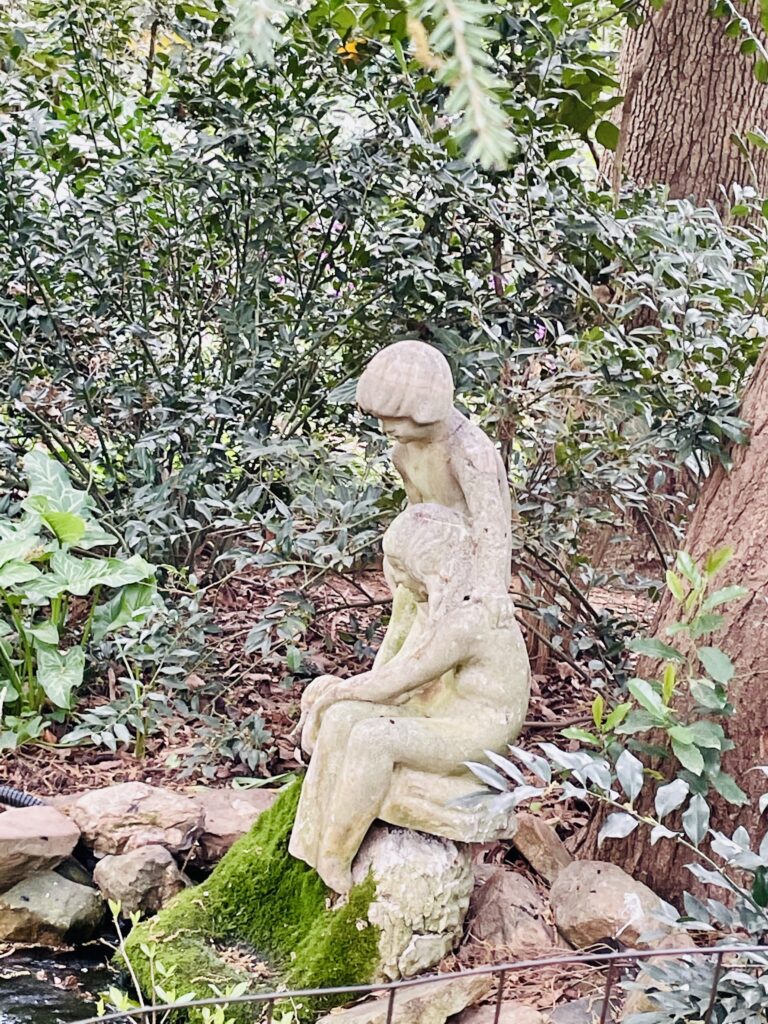 Back in 1927, Eddie Clarkson looked around at the barren landscape of red clay just outside of Uptown Charlotte and envisioned a future with an enchanting concert pianist named Elizabeth Barnhill. She agreed to marry him, and within a decade their gardens spanned nearly three acres of prime real estate in the Myers Park neighborhood, where they welcomed friends, neighbors, and wildlife to enjoy idyllic moments in the outdoors. In 1938, the couple fostered a nest of baby bluebirds; one of them, Tommy, became a permanent fixture in the Clarkson home. By 1944, Elizabeth had helped found the Mecklenburg Audubon Society and written The Birds of Charlotte and Mecklenburg County, North Carolina.
To ensure the preservation of their gardens, the Clarksons formed the Wing Haven Foundation in 1970, gifting them to the foundation a year later. Wing Haven is now a non-profit foundation dedicated to environmental stewardship and preserving Southern horticulture. Within the red brick walls surrounding Wing Haven, visitors follow whimsical pathways through lush vegetation to emerge upon formal gardens dotted with tinkling fountains. A display of herbs, divided into medicinal, biblical, culinary, and aromatic varieties, is bordered by hedges that protect the plants from tranquil rabbits who instead share trays of grain and seeds with squirrels.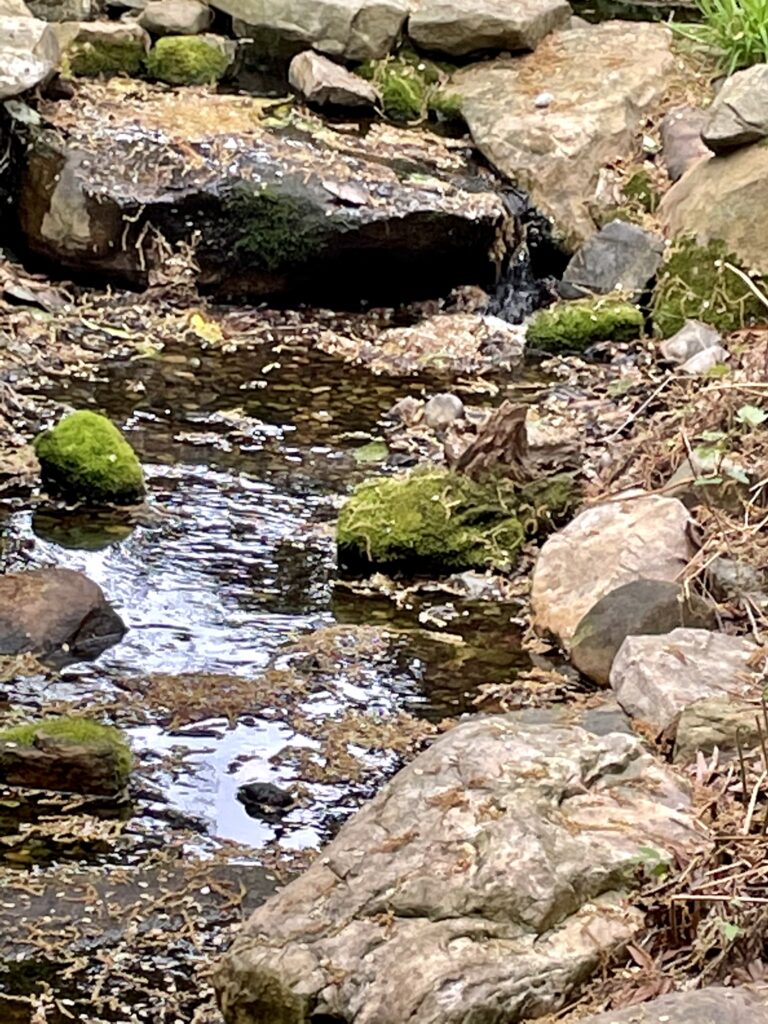 Visitors can meander past the heady quadrant of roses to the SEED Wildlife Garden which offers a child's eye view of the outdoors, including a human-sized bird nest sure to elicit squeals of delight. This is where children come to learn about nature through programs ranging from story time under the magnolia leaves to homeschool enrichment. Kids get their hands dirty while learning to experience, thrive in, and do their part to take responsibility for the world outside.
Education at Wing Haven spans beyond children's offerings to a lecture series and seasonal workshops for adult garden enthusiasts. Monthly birdwalks illuminate how humans and wildlife share the neighborhood. At the bi-annual plant sale, expert horticulturalists are on hand to answer questions for those hoping to expand their home gardens. Garden tours are a special treat, where green-thumbed neighbors open up their private outdoor spaces to the public.
Wing Haven has inspired the community to share knowledge, care for the environment, and gather. How can other communities follow Wing Haven's lead connecting people to the outdoors? Here are three ways to begin:
Get kids excited about being outside.
Scavenger hunts are a great way to make exploring the outdoors fun. Wing Haven offers a list of plants, animals, and items in the garden that kids of any age can seek out and identify. By the end of the list, kids are delighted to point out chipmunks, birdhouses, and a hollowed-out tree with an exciting backstory.
Host a contest centered around the outdoors.
Wing Haven hosts an annual birdhouse making contest that attracts families long after the kids have outgrown the children's garden. Participants learn which types of birdhouses suit their feathered friends and then work with their hands while enjoying healthy competition. When public voting ends, birdhouses in each category win prizes and bragging rights, but nothing beats the thrill participants feel when seeing a bird take nest in a house they made with their own hands. Any community can organize something similar, such as a bug hotel building contest or challenge to create a safe space for local wildlife.
Find reasons to gather outside.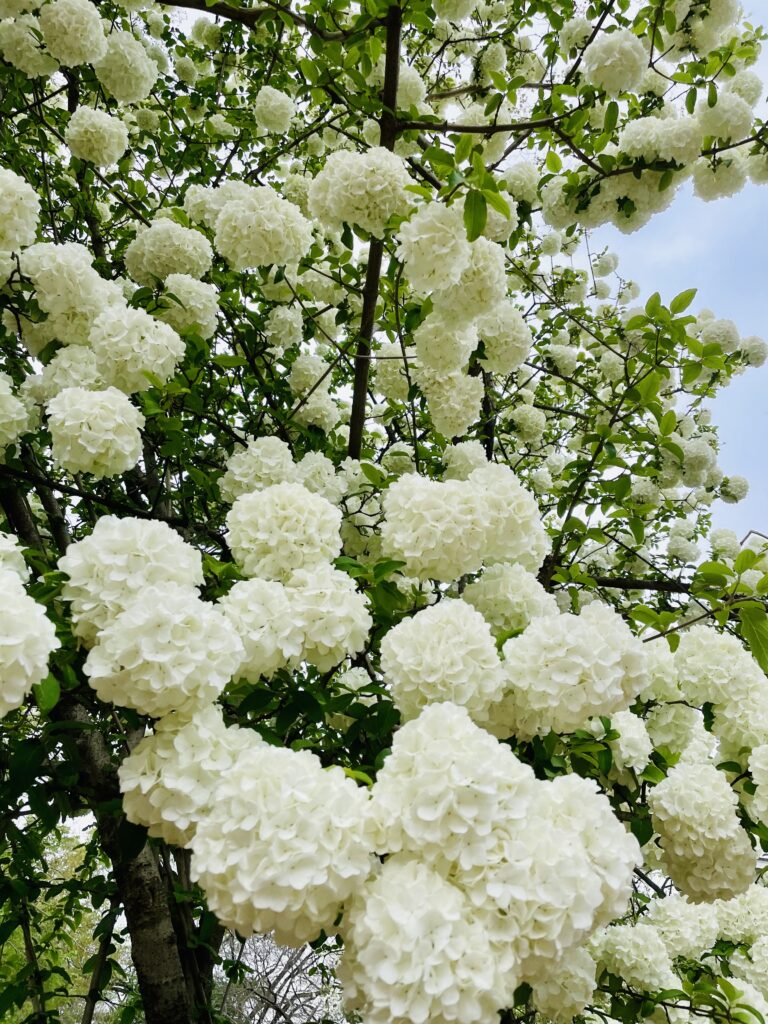 Give people a fun reason to get together outside and watch the smiles bloom. Wing Haven invites the community to share in events like live acoustic music and food truck picnics in the garden, where folks visit with each other surrounded by the drone of pollinating bees and birdsong. To further encourage conviviality, communities can organize birdwatching walks, bring-your-own picnics, and tree planting parties.
Whether your community is in town or out in the country, there is always an opportunity to learn, grow, and gather in the outdoors.