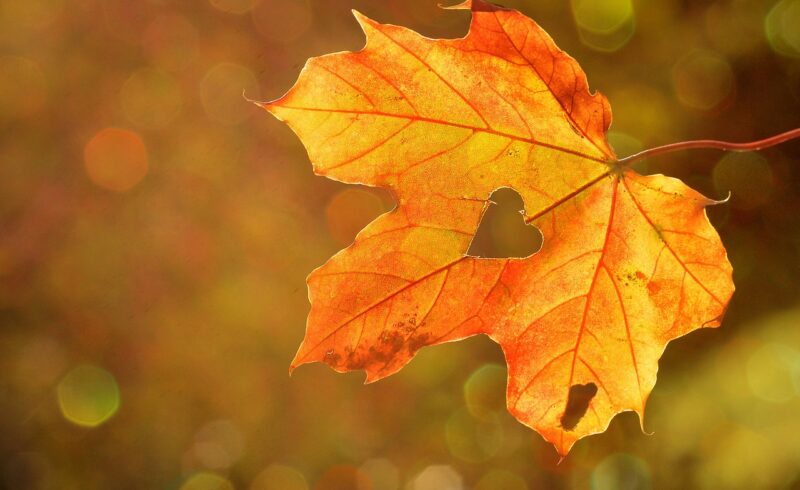 Summer is not my favorite season. Sure, there's a lot to love (long daylight hours, cold, refreshing treats, beautiful summer blooms), but when we're reaching the upper 90's every day, I've had enough.
But another great thing about summer is that the next season is fall. And I love fall.
It's not just that it's cooler outside. The natural world is more gentle all around. It smells somehow fresh and crisp and also of freshly fallen and decomposing leaves—a beautiful combination. To me, autumn is a season that feels like one long hug to my soul. The soft blankets, the fresh apples, the pumpkin bread, the cinnamon candles, the chai lattes are all favorites. I love to turn on some acoustic, folksy music and read something like October, or Autumnal Tints by Henry David Thoreau, which celebrates nature in the fall.
In the fall, I'm able to appreciate, to relish, to sit down and wallow in the beauty of life with all its small moments in a way that I struggle to tap into the rest of the year. I can't help but give into the sacred beauty and quiet of the season. To stare at the milk foam on the top of my latte and admire the hundreds of tiny bubbles, is to romanticize something that doesn't need to be romanticized and yet—life's better for it. I pull a sweatshirt over my head and close my eyes in happiness.
But it's still the dog days of summer right now! So why am I rambling on about autumn? Well, I would argue that the longing, the daydreaming is part of the beauty of fall. I capture early glimpses of the joy of fall by thinking of it fondly beforehand. There's something beautiful in the want.
I've also started planning for fall and keeping a running fall bucket list on my phone:
• WNC Apple Festival
• Carve Pumpkins
• BAKING!
• Corn Maze
• Fall Movies
• Drive the Blue Ridge Parkway
• CANDLES!
• Go Apple Picking
• S'Mores
I'm not getting excited. I am excited. And this article is a meditation on my excitement, on the world in which "Some single trees, wholly bright scarlet, seen against others of their kind still freshly green, or against evergreens, are more memorable than whole groves will be by and by. How beautiful when a whole tree is like one great scarlet fruit, full of ripe juices, every leaf, from lowest limb to topmost spire, all a-glow, especially if you look toward the sun…If such a phenomenon occurred but once, it would be handed down by tradition to posterity, and get into the mythology at last" (Thoreau).
This is my love letter to fall.