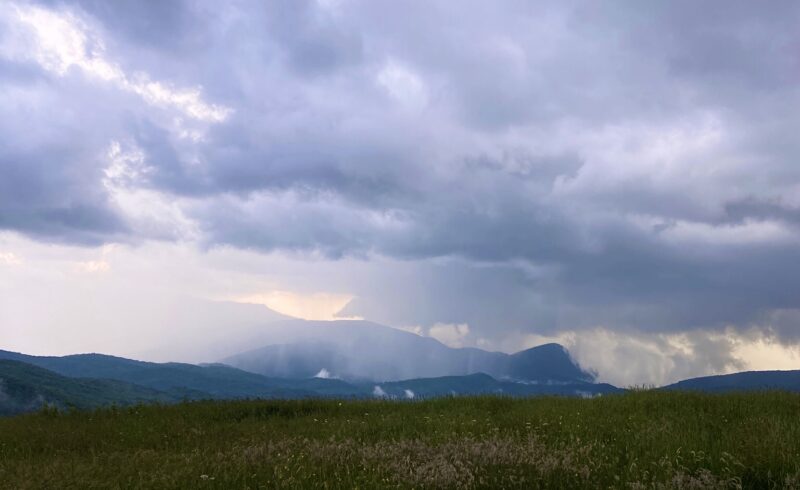 Imagine you're on a trail run, a bike ride, spending the afternoon swimming at a lake, or maybe even on the top of Max Patch Mountain with no spare clothes or cell service at 9 o'clock at night like me last Friday…
And it starts to rain.
The fact of the matter is: it happens.
With the summer heat drawing water into the sky faster than I sip my milkshakes through a reusable straw, pop up showers are almost an afternoon guarantee. We often see dark clouds as a signal to head inside for the day, but after getting caught in countless rainstorms this summer, I've realized that the wet weather deserves to be celebrated too.
And believe it or not, scientists agree.
From the stress-reducing effects of the music of raindrops, to the soothing smells linked with the chemical reactions that take place as they fall, our bodies and minds may thank us for staying out past the sunshine. Rainstorms can be both an enlivening moment of fun if you dance around with friends or a time of tranquil solitude if you wander alone through the elements. Rainwater is also rich in alkaline, an element shown to promote healthy hair and skin and exposure to the different temperatures and humidity levels associated with rainy weather have the potential to boost our immune systems. Visually, everyday surroundings can transform into entirely different spaces for us to explore.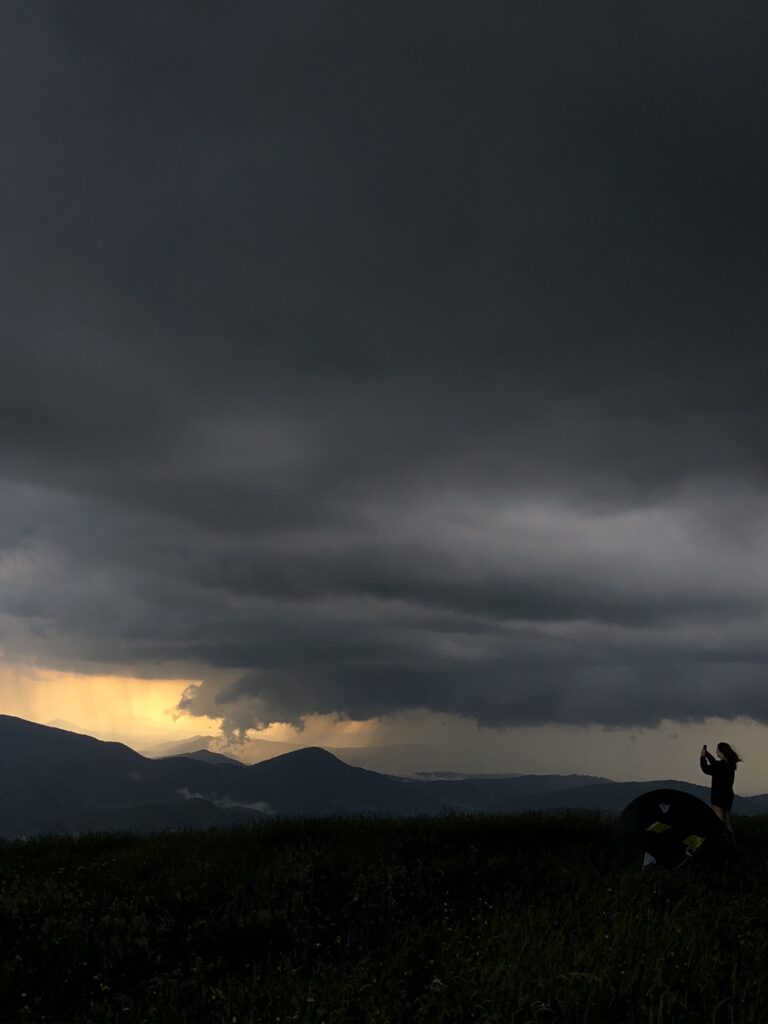 When I get caught in the rain, the moment becomes thrilling and I feel as though I am living life a little bit further on the edge. I am not supposed to be wet, but here I am running through a natural sprinkler. When I get caught in the rain, it makes me feel alive.
Did my friends and I plan on getting engulfed in a full-blown summer rainstorm when I went camping Friday night? Definitely not. But would I have changed a thing about what then turned out to be one of the most memorable nights I have ever experienced camping? Not for the world. As our hair curled in ringlets, our t-shirts became swimsuits, and we raced back and forth between the safety of our tents and the flooding fields, laughter rang through the mountains.
As long as there is no thunder or lightning interwoven in the showers, the rain is ready for all to splash in. So instead of waiting around for the days you can soak up sunshine, try also embracing the days to get soaked.