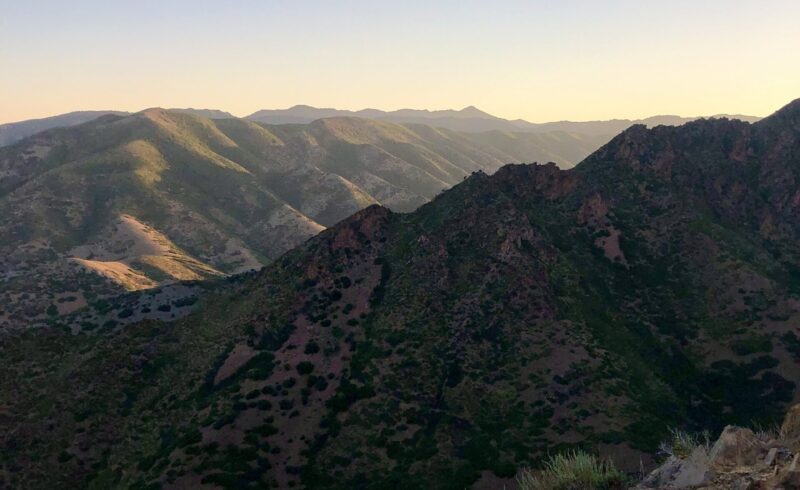 I jolted awake as the pinging of my morning alarm radiated through the room and snapped me out of my dreams.
The clock indicated 5:15 a.m. in florescent blue lights. This sight doesn't usually spark within me a rush of excitement, but today was not just any ordinary day—
Today was a Sendday Wednesday.
It all started this past May when I embarked on an adventure that turned out to be one of the best seasons of life for me thus far. Knowing nothing about the area or a single soul living there, I packed up my Subaru Outback and drove across the country from Virginia Beach, Virginia to Salt Lake City, Utah for the summer of 2021. I was set to work on a research study testing the effects of time spent in nature on attention restoration and executive functioning. Beyond that description, I didn't have the slightest idea as to what laid in front of me.
Moving to a new city, especially one as geographically spectacular as SLC, is exhilarating. Every turn brings a new discovery and every face has the potential to become a new friend—
And, if I was looking for anything in my first few weeks in Utah, it was friends.
I'm not here to give you the magic formula to skyrocket your social life, and quite frankly, that's not even what this website is about, but I am here to let you in on one of the greatest developments of my time out West—the creation of a weekly hiking group.
More specifically, the start of Sendday Wednesdays.
Sendday Wednesdays
Working 40 hours a week in the lab was incredibly rewarding, however, it posed the ultimate dilemma: How was I to explore all of the beautiful trails in the area if I was crunched for time during the week? Moreover, how was I to strengthen the relationships with the locals I was meeting in passing when I was majorly limited to nights out on the weekends?
An unexpected idea of mine proved to be the perfect solution to both. One Tuesday night in the middle of June, I picked up my phone and reached out to a couple of new friends who seemed to be active and outdoorsy. Feeling spontaneous, I invited them to join in on my crazy plan to wake up early and summit a mountain before work the next day. To be extra convincing, I added, "It'll be fun!! Tomorrow morning, we'll just send it."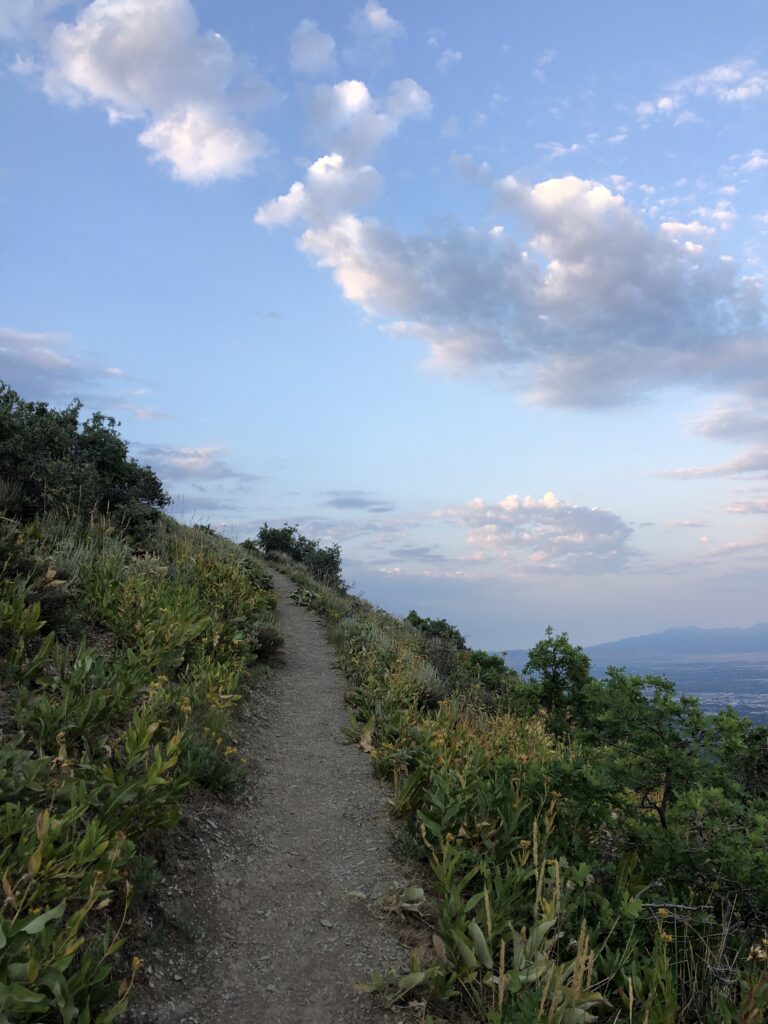 And, 'sending it', is exactly what we did. Just before sunrise and hours before the first round of coffee would begin making its way around the office, me and this brand new hiking group of mine had reached the top of Grandeur Peak in Millcreek Canyon. High fives all around. I will never forget that feeling of seizing the day before it had even gotten started. In unanimous agreement, we all knew that this was the start of something incredible. A hike on the following Wednesday morning was not a question; it was a given.
It took a few weeks to officially coin the term 'Sendday Wednesday' for our weekly excursions, but for the rest of my summer, I found myself in a constantly growing group of friends who hauled ourselves up a new trail in the middle of the workweek at sunrise. Every Tuesday, we eagerly threw out ideas and came to an agreement on our next site and, Wednesday by Wednesday, I strengthened bonds and bettered myself with passionate, encouraging people.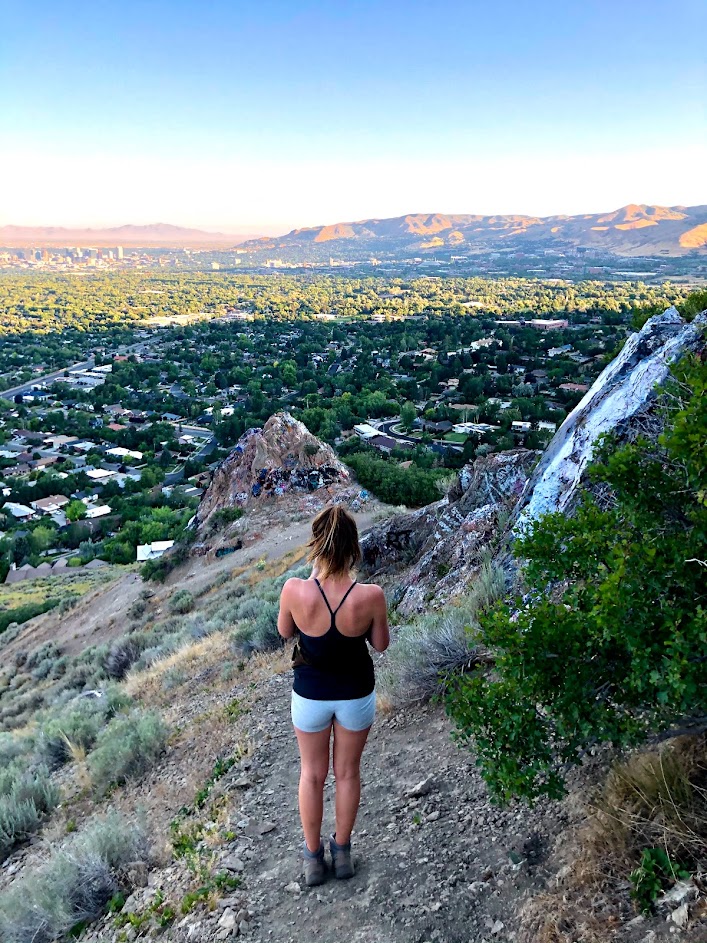 Why was I so awake when my alarm rang in the dark this morning? I was excited. Even on the Wednesdays that my eyes felt glued shut, there was never an ounce of consideration to snooze my alarm and bail on the group. Everyone counted on everyone, and we all knew that the extra sliver of sleep we could get wasn't worth missing the rare form of rejuvenation in front of us. These mornings got us through each week.
No matter where the twisting turns of life take me, I try to leave my mark in every place I land. With a solid and supportive nature-centered group intact in the heart of Salt Lake City, I'd like to think I did just that.
I've found endless joy, breathtaking views, real accountability, and impactful health benefits through the simple formation of a weekly hiking group—and I wish the same for you.
It doesn't have to be anything elaborately planned out or official, but I'd encourage you to give routine group hiking a try. If you find yourself crunched for time during the work week, giving up a couple hours in the early morning like me could be your key to maintaining social ties and staying active. Call up your friends or family members, find a time that works best for everyone during the work week, and send it! Take a lap around your neighborhood or tackle a hike on a local trail. And if you really want to have fun with it, coin a catchy name for your group's outings!
Social activities outdoors are wonderful for the soul, but don't just take my word for it. For more information on the benefits of walking groups and hiking, click here and here.