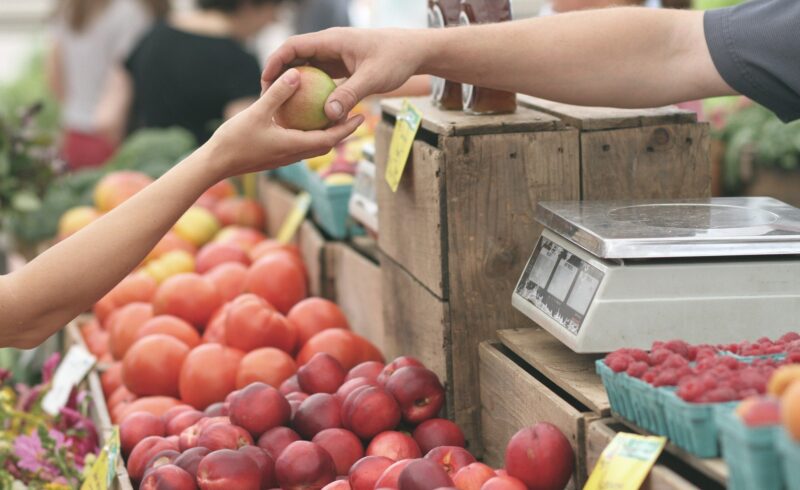 One of my favorite things about my town is the farmer's market that runs on Saturdays from May through October. The market is a great way to meet local vendors and support them in their craft. I have been inspired by the different farmers, crafters, and bakers in my city and the ways in which they reach our community. There is something meaningful about purchasing a product that was handmade by someone and knowing the story behind it.
The farmers that come with their herb plants and beautiful flowers are some of my favorite vendors. I once bought a golden raspberry plant from a nursery, and the owner was so knowledgeable and passionate about what he does. Even though my plant produced only a few berries, it was fun to replant and taste test. I even went back to him for advice about my plant the next year as it started to grow back after winter. I have picked up a bell pepper plant, herbal plants, and some fresh cut flowers as gifts.
The farmers market is not just for plants, though. It has everything from pasta to stacks to different cheeses. My favorite part of the farmers market, however, are the bakeries. They make their products daily, often providing breakfast for many of the people that stroll through the market. As someone who loves baking, I appreciate the time and effort each vendor puts into planning their products, setting up before the sun comes up, and explaining their products over and over to interested people who pass by. All of the breads and sweets are so tasty, and you can often get a coffee to accompany the treats as you browse.
But you don't have to just be a customer as a farmer's market! If you have a passion or a craft, don't miss out on sharing it. There are people out there that would benefit from what you do. You may even brighten their day or put a smile on their face.
Check out your local farmers market, and maybe even let it push you to do what you love!