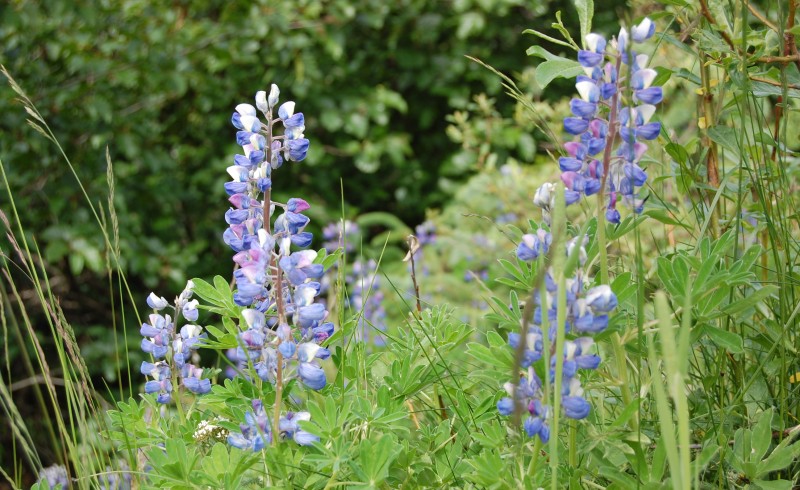 Hurray!  The time has changed and the days are getting longer.  Use the additional daylight to enjoy time outdoors.  Some of our favorite things to do are play kick the can, enjoy a game of hide and seek, and play freeze tag with family and friends.

Lay outside on a quilt outside and look for shapes in the clouds.

Before leaf cover appears, take the opportunity to use binoculars and see how many bird varieties you can spot in an afternoon. The Audubon Society has tips.

Put on your rubber boots and play in a shallow creek.

Photograph the signs of spring on your favorite trail. Two helpful tools: The American Trails database and The National Park Service Find A Park tool.

Stage an epic Easter egg hunt in the park, a backyard, or along a trail.

Stuck inside?  Add a potted plant to your work area.  According to research done at Washington State University, indoor plants can reduce stress, increase productivity, and improve air quality. Better Homes and Gardens recommends Gerbera daisies, ficus, ivy or for darker places, peace lily, Chinese evergreen, or pothos.

Go rock-climbing.

Make a fort in your backyard with found materials.  WikiHow and Cape Cod Magazine offer guidance.
Spring flowers are blooming!  Display some in a vase to brighten your day. You can also press small flowers for later. The Gardening Club has suggestions.

Open the windows to air out your home.

Enjoy asparagus at the peak of freshness during April: try them roasted.
Spend one hour solo in a beautiful, wild place: just you, a pencil and paper, and the sounds of nature.

Start a compost pile: The University of Florida has helpful tips.

Set up croquet or badminton and invite your friends and neighbors over to play.

Go for an evening walk and watch the day fade to the night: check the time so you don't miss it.  
Plan a whitewater rafting or kayaking trip for this summer. Get inspired by reading Endless Explorer's "Top Five Reasons to Whitewater Raft."