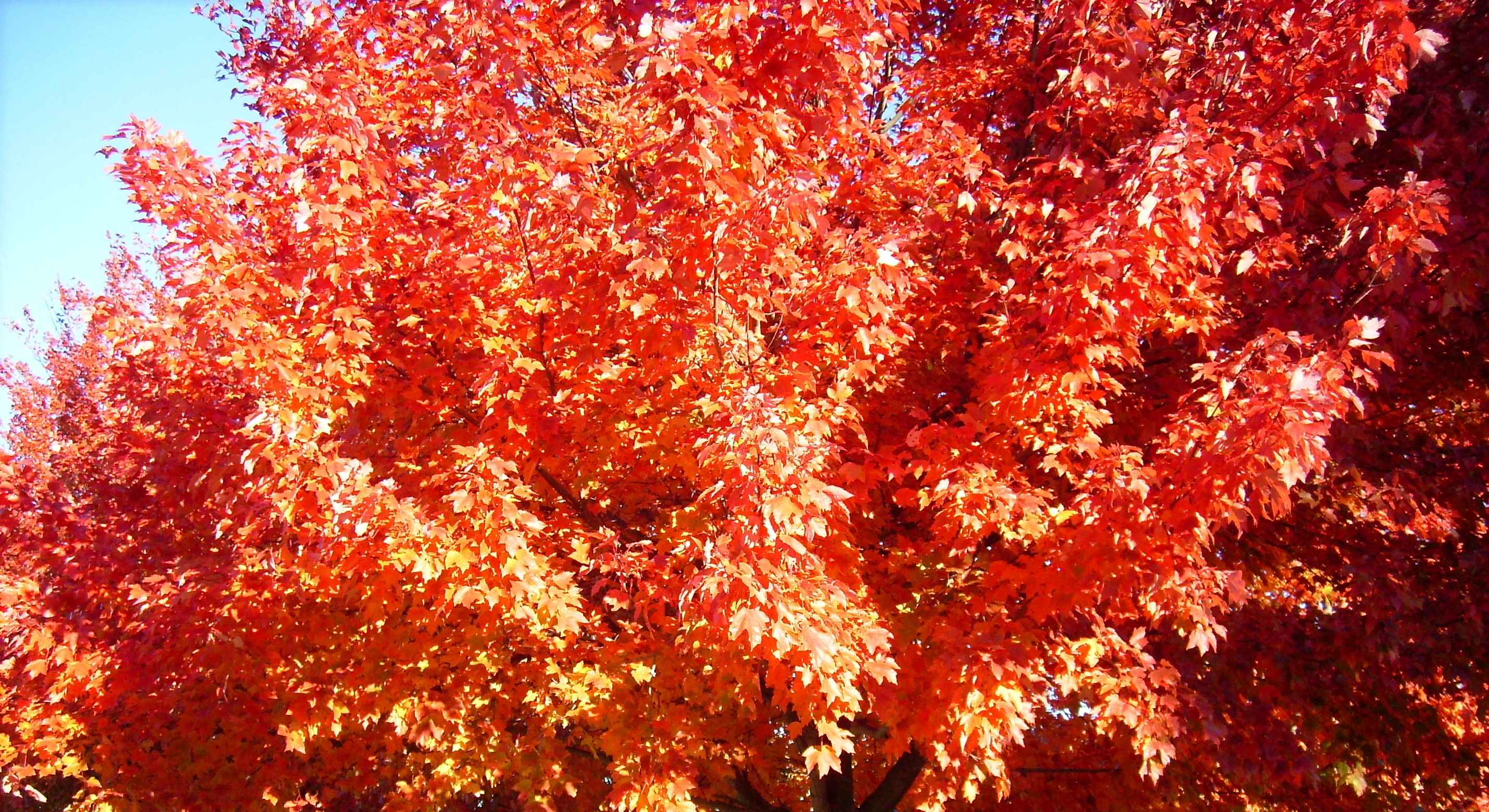 Catch a falling leaf before it hits the ground and make a wish.
Daylight savings time gives us an extra hour on November 3rd. Use that hour to watch the sunrise.
Try three new types of apples. Bonus: pick-it-yourself! (Find an orchard at PickYourOwn.org.)
Find the biggest rock that you can (mountains count) and climb to the top of it. Share a picture of your view with Outdoorosity.
Classic idea: Invite friends over to roast marshmallows and tell stories around a bonfire.
Take five photos that capture the meaning of fall to you. Display them in your home or share them with us!
Add some activity to your Thanksgiving by participating in a Turkey Trot. Locate the nearest Turkey Trot using Running In The USA's directory. Another option is to go freestyle and take a family jog.
Go geocaching.  Look for local groups.
Season your dinner with fresh herbs. Bonus: grow them in your garden!
Classic idea: Jump into a leaf pile.
Bird-watch for an hour.
Try mountain biking as the weather cools off.
Commit to walking outside to take three deep breaths whenever you feel stressed. You'll feel better.
Find a friend or family member with a guitar or a good singing voice and have an evening jam session outdoors.
Try some of fall's more unique produce options: cranberries, butternut squash, lemongrass, persimmons and parsnips.
Go horseback riding. If you want to relax a little more, try a carriage ride instead.
Spend a whole day without electronics: yes, this includes phones, alarms, email, etc.
Enjoy the crisp fall air at a local festival.