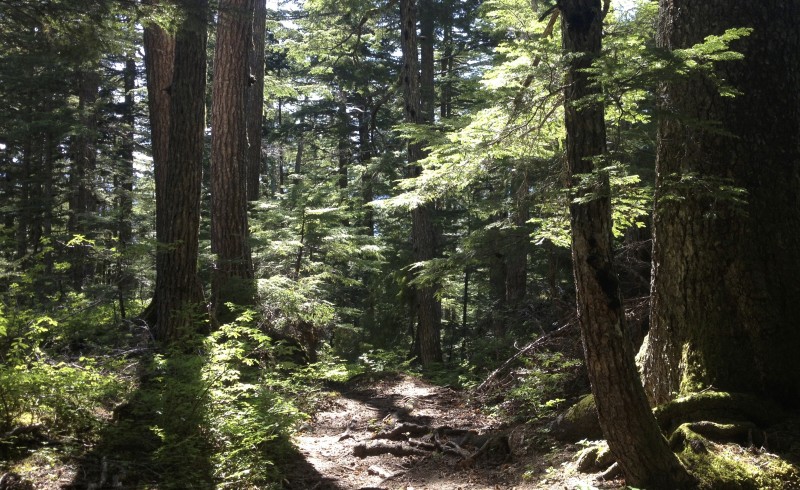 I love nothing more than combining multiple good things. Perhaps it's a product of being born into the millennial cohort or perhaps it's the fact that I want too strongly to "do it all" within the confines of a "standard American adult schedule", but when possible, combining things has become my default setting. A luncheon speaker from the national triathlon team recently referred to this as "maximizing" rather than the negatively associated "multitasking": the main difference is that maximizing involves combining complimentary activities while multitasking involves conflicting activities. This concept of maximization now defines my primary approach to life. Writing thank you notes while waiting in line, listening to podcasts while running, carpooling in order to hang out with others while in transit (plus diminish environmental impact) or cooking while watching my favorite shows are just some of the ways that I enjoy finding more time in a day.
My favorite maximization activity of all is running around the various places that I get to visit: combining exercising with the pleasure of observing different places. The intro sign in my cubicle reveals that I am "perpetually plotting my next adventure." As an Army brat and third generation vagabond, I crave travel. After moving every few years for the first half of my life, I very much appreciate the ability to live in one place as long as I choose to while adding in travels to visit family/friends, work events, attend conferences or weddings, or just go somewhere to take a break from my routine.
As a sociologist, I love seeing different social environments and being a part of people doing what they do. As a health-minded individual, regular exercise is a big part of my life and I try to keep it as fun as possible. As a runner, I find a special joy in exploring new spots to break up the routine and help me lose myself in the excursion while logging the miles. This also makes my Type-A brain very happy—yes, I still feel the desire to be productive even during time off during a work trip or while on vacation.
Once I am dressed and have my shoes laced up, all I usually take is my phone (on airplane mode if I'm in a foreign country), a key (as needed) and a backup source of money. I let those that I'm with (if any) know a range of when I expect to be back: a planned time and a later "start-getting-concerned-if-you-haven't-seen-or-heard-from-me-by-now-time"—things are always a little less predictable in a new place. I am sure to have the address where I am staying logged on my phone, and then I decide which way to run first. While friends, family, and other helpful locals can often recommend routes, if I have the time and energy, it is usually even more fun for me to embrace the break from routine and decide which way to turn as I jog along.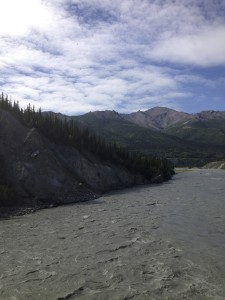 Because of taking this approach, I know downtown Washington, D.C. better than people who've lived nearby for the majority of their lives. I once encountered quite the assortment of cows on a rural road in Switzerland and then I relished the opportunity to run along the Eiffel Tower on an extremely wonderful layover on the way back to the U.S.. I have run quite the assortment of fatiguing inclines near my relatives' Knoxville, Tennessee suburb home. I semiseriously feared encountering something dangerous running near Denali in Alaska on a graduation trip. I celebrated when a crew of friends and I found our way back to the correct complex outside Johannesburg, South Africa on study abroad. I admitted to myself that I hadn't understood the geography of the Midwest while enjoying a chilly November run along the Chicago banks of Lake Michigan on a work trip.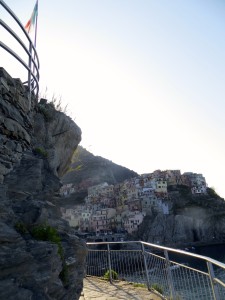 I encourage you to try this simultaneously tiring and energizing endeavor on your next trip. I continue to treasure the memories, photos and the ability to fuel up after a workout with some delicious out-of-the-ordinary food. If running or travel are not for you, consider if integrating maximization into your life could be beneficial to help you do more. If you do choose to run, observe the people, homes, and businesses around you. Take the various alleyways and see where you end up. Stop at the farmer's market along the way (full disclosure: this option led to me carrying two irresistible bags of sun-dried tomatoes for the last 45 minutes of my 2015 run around Venice). Jog up the big hill and see what you can see. Run along the water and perhaps take a photo of the starfish that you might find. Make the most of your trip and your workout.
By Jessica Pate