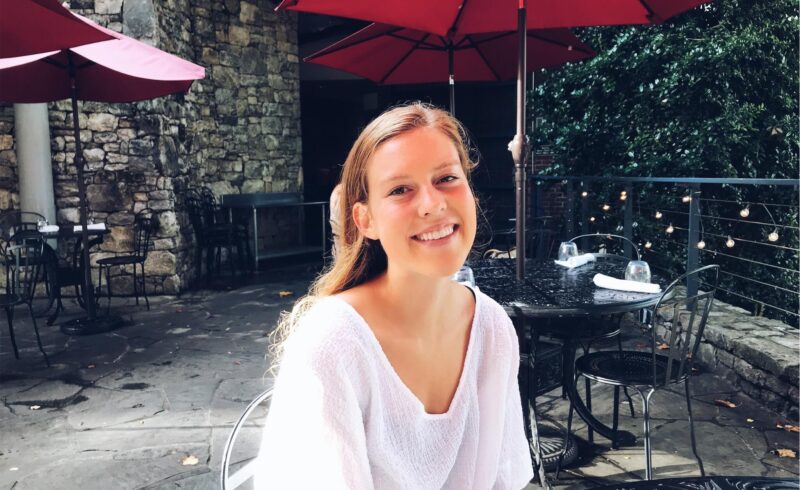 If you're anything like me, then summer is a time of the year that draws you outside. With radiant sunshine, electric blue water, never-ending fields of wildflowers, and longer days, the scenery is practically demanding that we bask it all in. Even if you live in an apartment, a park is usually close by.
Being realistic, however, it isn't always that easy. Jobs, internships, summer school, and other professional and family obligations can oftentimes take up the majority of our day. Although we can't always curate our schedules exactly the way we would like to, we do have multiple times a day that we can utilize for some fresh air — meals!
Eating breakfast, lunch, or dinner outside is one of the easiest ways to incorporate the outdoors into your everyday life. Not only does it provide us the opportunity to enjoy the warmer summer weather, it has been linked to many health and psychological benefits as well. Studies show that enjoying meals outside can reduce blood pressure, heighten creativity, and boost a person's mood. It may also increase productivity in the office or classroom by improving attention, memory, and concentration. Oh, and remember Vitamin D? Meals outdoors can give us more of this immunity boosting nutrient that we too frequently lack.
Best of all, taking your "party to the patio" is an experience that is completely customizable to your everyday life, residency, and neighborhood. Personally, my family and I enjoy our summer nights eating dinner together on our deck in our backyard. I encourage you to find something that best suits your style. Whether it is waking up with coffee on a screened in porch, or making your lunch break a picnic in a nearby park, have fun with it! Invite friends over for a backyard barbeque on the weekends — opt for the outdoor seating when you visit your favorite restaurant — get carry-out and sit on a beach! There couldn't be an easier way to take back your summer.