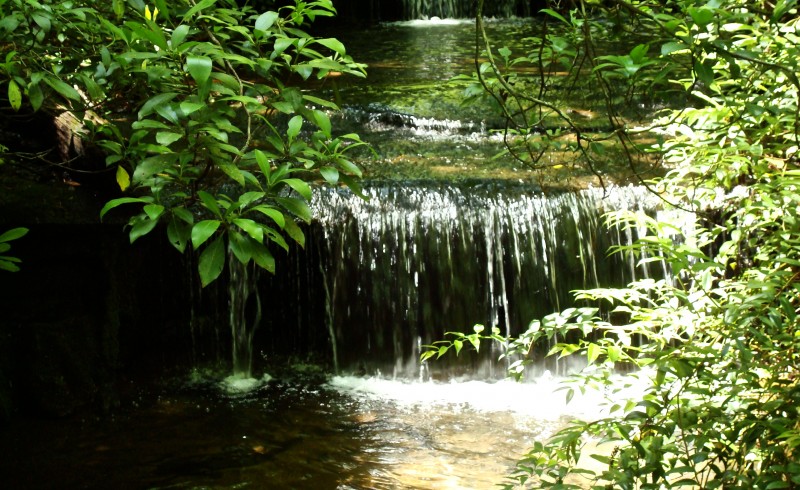 Start the day with a walk outside: no headphones, just the morning sounds of birds, breezes and possibilities. See how it changes your day.
Plant a summer garden: our favorite things are heirloom vegetables and flowers!
Pick a fresh bouquet of flowers for your desk every day for a week.
Forage for lunch. Look for dandelion greens, blackberries, wild strawberries, mulberries, raspberries, figs, or honeysuckle nectar.
Read a good book in a hammock. Check out our suggested reading.
Build your own kite and launch it.
Learn to tell the temperature without a thermometer (or your smartphone) by counting cricket chirps. Try to improve your accuracy over time.
Go barefoot.
Picnic somewhere you've never been before.
Visit the local farmer's market, then for at least one week, eat only produce that's in season—delicious and healthy!
Join the Great American Backyard Campout or plan another camping outing.
Learn to identify five plants native to your area.
Try a new watersport: kneeboarding, lake or river tubing, waterskiing, wakeskating, whitewater rafting, sailing, stand-up paddleboarding, or whatever you can think of!
Go fishing. Catch and release or fish for dinner: your choice.
Play in a mud puddle.  Use a stick to direct the water flow.
Go on a nature scavenger hunt. Hands On As We Grow and Go Explore Nature have great examples!
Lie on your back and watch the clouds. Bonus: learn the different types of clouds.
Zipline.
Get eye-level with a bug. Watch to see what a bug can accomplish in ten minutes!
Investigate the inside of a hollow tree.
Find a beautiful spot and watch the sunset. Share pictures with us.
Attend an outdoor festival or concert. Bonus: many are free!
Catch fireflies (then let them go).
Learn to build a fire from scratch. If you already know how, share your skills with someone else!
Tour the woods by flashlight and see which creatures you discover.
Crack your window and let the sound of the crickets lull you to sleep.