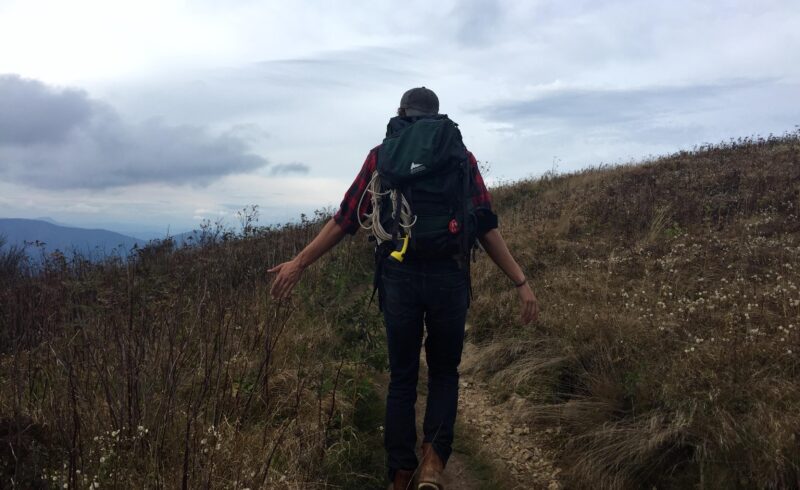 Black Balsam Knob is located off of the Blue Ridge Parkway in North Carolina. This beautiful location is one of the most popular hikes in the Pisgah National Forest, and it peaks at an elevation of 6,214 feet. This is not a very long hike, but it has one of the most breathtaking views I have ever seen. The "knobs" are rolling hills of brush and bald patches, stretching as far as the eye can see.
Getting Started up Black Balsam Knob
As we entered the Blue Ridge Parkway, the mountain views and overlooks seemed unending. This drive is well known around where I live, and many people visit in the fall because of the vibrant colors. You can reach Black Balsam Knob via several different routes depending on where you park. The first access that you come to is the Art Loeb Trail access. You will most likely begin to see people parking on the side of the road, eager to hit the trail. At the end of the road, a shorter, separate trail begins. This is where we began our hike.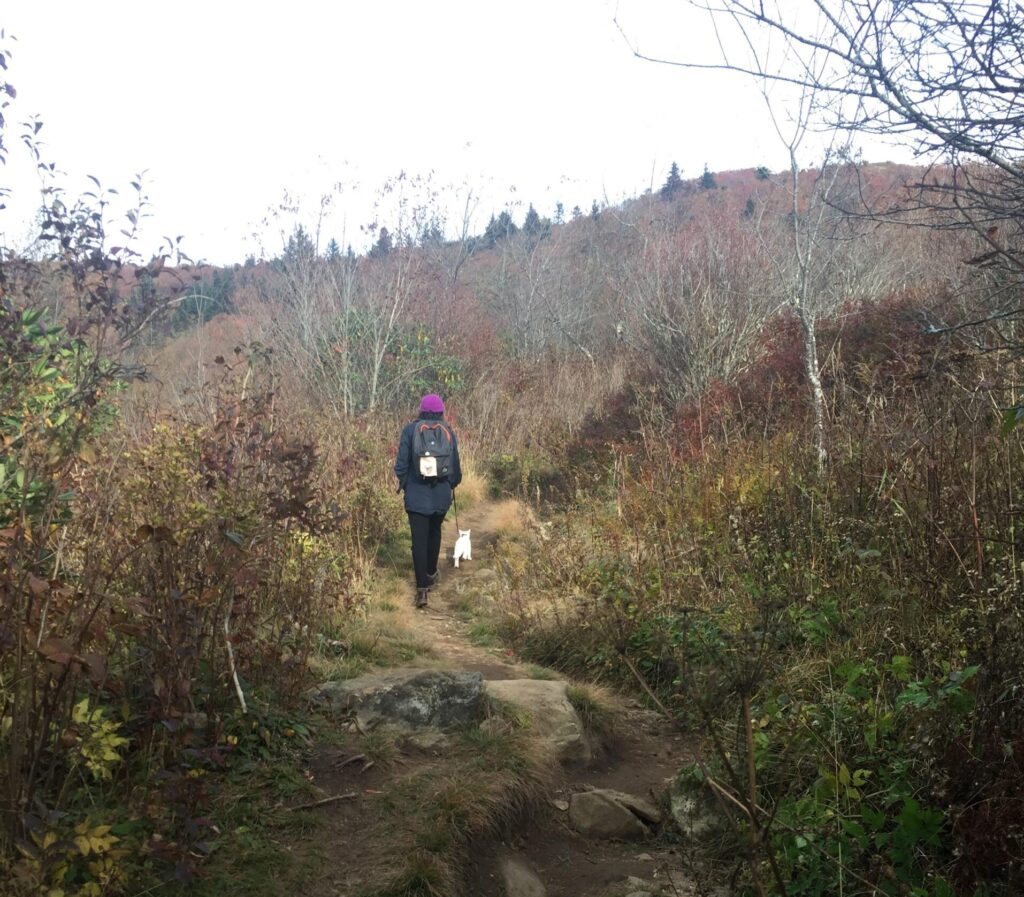 As we climbed the trail, a couple joined us, hiking with their pet cat on a leash. Needless to say, animals are welcome, and we spotted many dogs on our way up. We passed by a forest of tall trees (which are great for hammocking) and took a few pictures. Then, the trail continued to steepen, and we passed through several switchbacks, which help prevent the trail from eroding. Nearing the end of the trail, we found a large rock hanging over the side of the mountain, which made a great resting spot.
Reaching the Top
Continuing, the trail opened up, and we could see the knob ahead. I just kept thinking, "Wow! This looks like it's from a movie in a European country." The view was breathtaking; I felt like I was on top of the world, and I was getting a glimpse into a place that everyone should be able to see. We passed by little bushes with red berries, which in winter contrasted brightly against the snow-capped mountain top.
Black Balsam Knob is one of the rare spots, along with a few knobs nearby, that give you a complete 360° view at the top. This is not an easy hike, due to the elevation, but it is so worth the effort over the short 3 miles you will cover round trip. The sunset here is magical, so if you plan your day to arrive at the base of the trail a few hours before, you are in for a treat.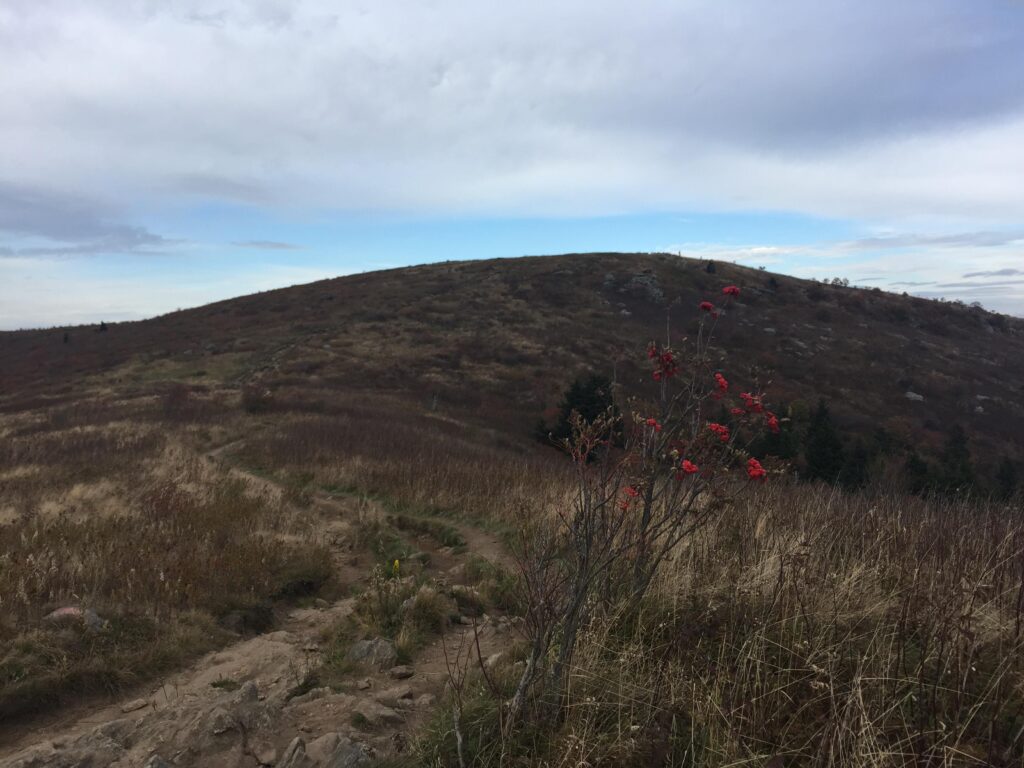 Lastly, I highly recommend rolling your windows down for the drive home as you make your way back along the Blue Ridge Parkway with some great tunes. There's a Waffle House on the way down the mountain, so you can even stop for some waffles on the way.